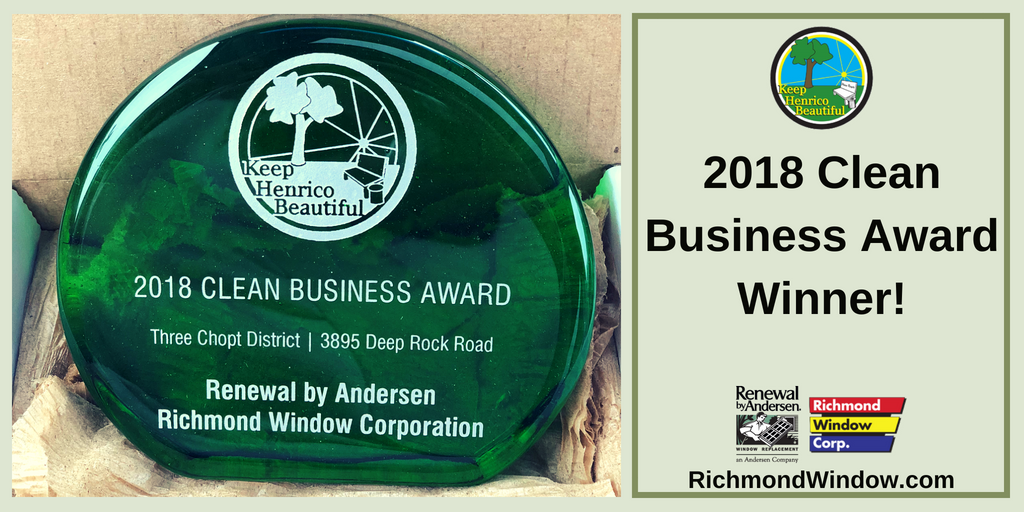 Keep Henrico Beautiful Selects Richmond Window as Environmentally-Conscious Local Business for 2018
Richmond Window Corporation is honored to have been selected as the Keep Henrico Beautiful 2018 Clean Business Award Winner for Henrico's Three Chopt district.
This award reflects environmentally conscious practices at the business and the environmental impact of the product and service the company provides to the community.
In receiving the award, we were noted for our waste reducing and energy-efficient windows and patio doors.
Environmental Commitment
At Richmond Window Corporation, we know the importance of high-performing and environmentally conscious products. Our Renewal by Andersen windows set the standard for energy efficiency, they're the only window products to have received the SCS IndoorAdvantage Gold™ certification; and Renewal by Andersen features the highest SCS-certified recycled content of any window replacement company.
We're particularly proud that Renewal by Andersen has been awarded as a 2018 ENERGY STAR® Partner of the Year. We're committed to continue to be the industry leader in eco-friendly and energy-efficient pursuits.
We're also thankful for every one of the families who have chosen Richmond Window Corporation for our high-quality, energy efficient Renewal by Andersen products and Signature Service.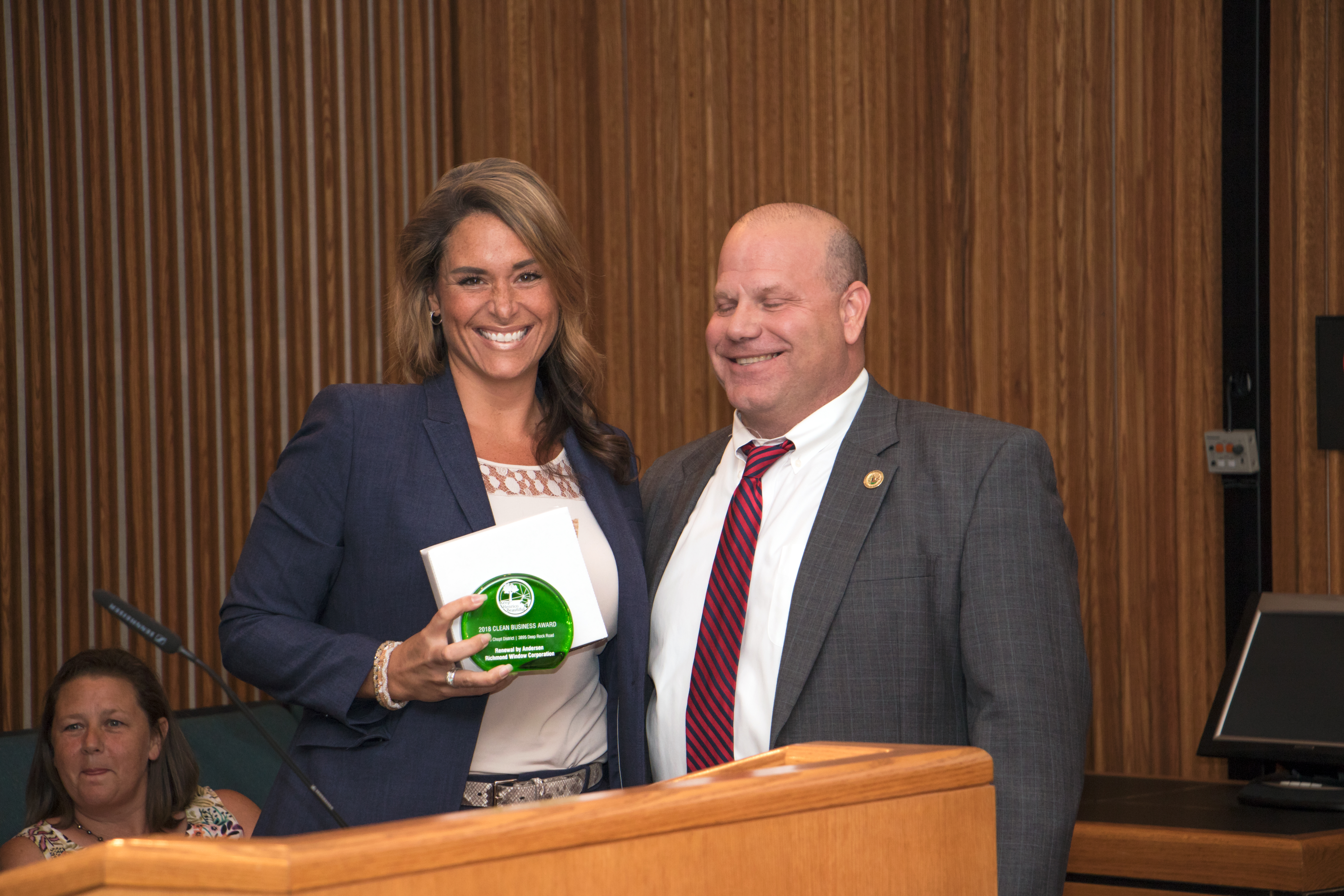 If you are interested in setting an appointment with us to receive an in-home education and exact price quote for window or patio door replacement or have a question about our premium products or Signature Service, please fill-out our contact form below and we will get back with you as soon as possible.
For more on Richmond Window's Environmental Commitment, click here. 
Keep Henrico Beautiful
The Keep Henrico Beautiful Committee was organized in 1980 for the purpose of improving the environmental quality of Henrico County through the development of a comprehensive educational program to reduce litter and littering.
A slide show celebrating all of Henrico County's 2018 Winners can be found on the Keep Henrico Beautiful Facebook page.
2018 ENERGY STAR® and Renewal by Andersen
Renewal by Andersen and its parent company, Andersen Corporation, were awarded the 2018 ENERGY STAR® Partner of the Year award.
"ENERGY STAR" is a registered trademark of the U.S. Environmental Protection Agency. "Renewal by Andersen" is a registered trademark of Andersen Corporation. All other marks where denoted are trademarks of their respective owners. ©2018 Andersen Corporation. All rights reserved.
Fill out the form below and we will be happy to answer any questions you might have.