Fibrex® material lasts longer, looks better and performs beautifully!
Slim, sleek profiles allow our windows more glass area and less bulky framing. Add 27 standard color options and you start to realize some of the benefits of Fibrex® material. Andersen Corporation's tradition of innovation led to the invention and patenting of Fibrex® material. Now, after more than 30 years of development, Fibrex® material is in a class of its own.
With the strength of wood and the low-maintenance of vinyl, Fibrex® material is an energy efficient insulator and offers design capabilities unlike any other window framing material. Plus, never having to worry about scraping or painting gives you peace of mind. Fibrex® material is warranted not to flake, rust, blister, peel, crack, pit, or corrode.
Along with color, design, and lifestyle benefits, the environmental benefits of how we make Fibrex® material earned Andersen Corporation many environmental certifications for leadership in reclaiming and reusing materials and preventing harmful off-gassing in indoor environments.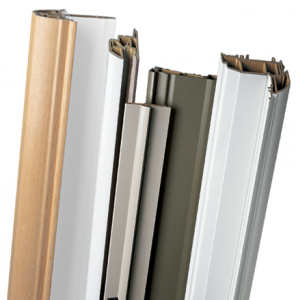 Fibrex® material is a better window framing material for several reasons:
Because it is a composite using real wood fiber, it is very strong. This means narrower frames which, in turn, means more glass area. Vinyl frames are often thicker, reducing glass area.
As a low-maintenance composite, it expands and contracts very little, even with extreme temperature swings. This means we can offer dark exterior colors that vinyl can't because Fibrex® material can "take the heat."
Due to this material difference, Renewal by Andersen can offer one of the best window limited warranties in the industry.*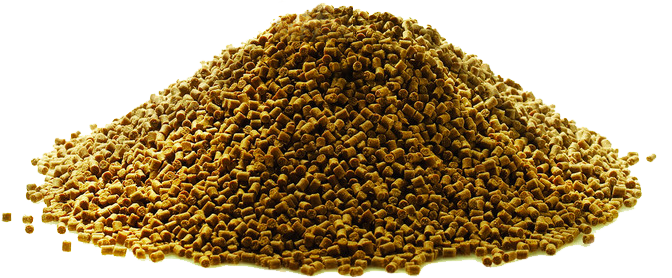 What exactly is Fibrex?
How did we develop a product that combines the best of both worlds? Fibrex is comprised of 40% wood fiber and 60% thermoplastic polymer. It has twice the strength of vinyl, making it resistant to damage from any sort of climate. The weathertight seals stay firm and closed, keeping your home a comfortable temperature. This material is extremely low maintenance because it does not rot and decay or peal and flake. Its color also stays beautiful – as the it is part of the product, not painted on.