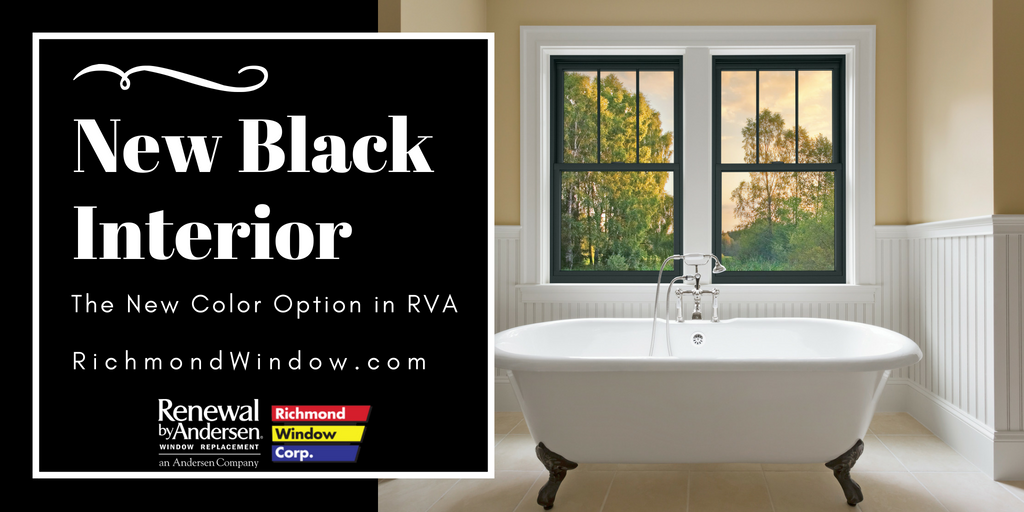 Sophisticated. Versatile. Timeless.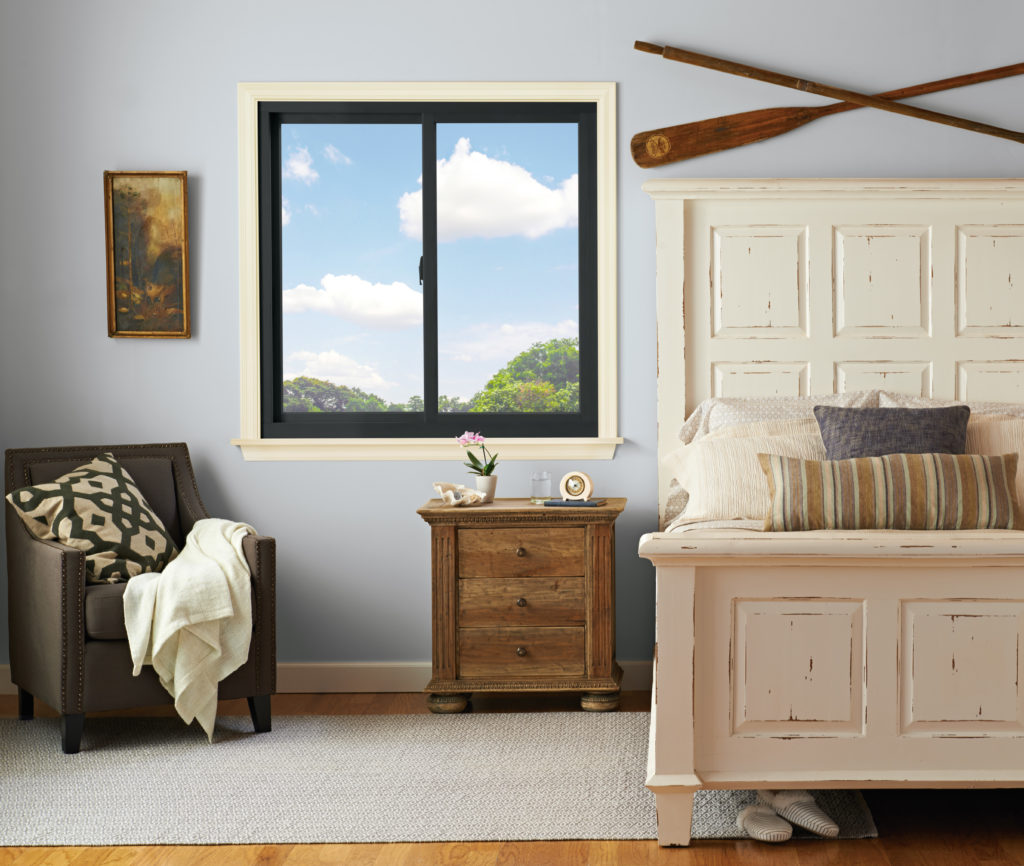 As part of Richmond Window's ongoing goal to give our customers premium windows that perfectly complement and beautifully accent any room, we are excited to announce our new interior color option: Black.
Our new Black interior Renewal by Andersen® windows are currently available exclusively as a single color combination (Black interior with Black exterior). This combination, especially when complemented with our Black interior patio doors, opens new opportunities for you to enjoy the timeless style that Black windows bring.
Regularly utilized by architects and celebrated home designers, Black interior windows will:
Add Elegance to any room
Highlight the View from any window
Create Contrast to emphasize other interior and exterior colors
Compliment any architectural style and period
Perfectly Pair with any décor
Hardware

Your new Black interior windows and patio doors can look even more consistent as we are introducing them alongside a new hardware finish option. Black hardware has been added to the standard hardware offering for all operable window styles!
Along with being the standard hardware option for all single color Black operating windows, Black hardware is also a classic stylistic accent to many of our other interior color options, providing you even more options to discover better windows to perfectly fit your project.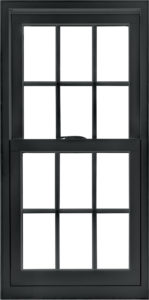 Fibrex Material
We target one primary goal in all our replacement window innovation: to give you an unparalleled premium window for your home.
This goal led us to design our new interior color hand-in-hand with our innovative Fibrex® material, striving to have your windows look as good in your room as they perform for your home.
This material is extremely low maintenance because it does not rot and decay or peal and flake. Its color also stays beautiful through the life of the window – as the color is manufactured as part of the material, never a "painted on" afterthought.
This sustained beauty of our color options is a direct result of the unique Fibrex® material. Fibrex® is a wood plastic composite that expands and contracts very little, even in extreme temperature swings, allowing darker colors to have sustained beauty through the life of the window!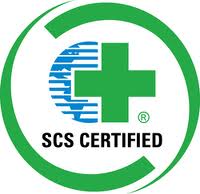 Energy Efficiency
Between our energy efficient glass options, the natural superior insulation of our exclusive Fibrex® material, and the expert installation from our Renewal by Andersen certified Master Installers, you can rest easy knowing you have the only window company with the SCS Global Services Indoor Advantage Gold™ certification for Indoor Air Quality and the cost-saving power of ENERGY STAR® certified windows protecting your home.
Durability
Our exclusive Fibrex® material couples the strength and raw beauty of wood, with the low maintenance and convenience of vinyl. This is because Fibrex® is comprised of 40% wood fiber and 60% proprietary polymer, giving it twice the strength of vinyl and resistance to damage from any climate.
Fibrex® composition of real wood fiber leads to this durable, lasting frame, while the polymer allows us to warrantee your window frame not to flake, rust, blister, peel, crack, pit, or corrode.
This material difference and superiority allows Renewal by Andersen to offer one of the best warranties in the industry.
Environmental Sustainability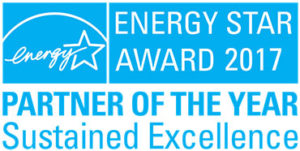 Along with color, design, and lifestyle benefits, the environmental benefits of how we make Fibrex® material has earned Andersen and Renewal by Andersen products many environmental certifications for leadership in preventing harmful off-gassing in indoor environments and for reclaiming / reusing materials to reduce environmental waste impact.
Our Black interior windows will also take advantage of our innovative glass solutions that are specially designed for Virginia's hot, humid summers to our cold, snow-punctuated winters with a range of glass patterns and tempered glass options available.
Renewal by Andersen was named a 2017 ENERGY STAR® Partner of the Year – Sustained Excellence Award Winner, which is the highest honor given for continued leadership in protecting the environment through superior energy efficiency, and has been an ENERGY STAR® partner for almost 20 years.