ANDERSEN CORPORATION EARNS 2019 ENERGY STAR® PARTNER OF THE YEAR – SUSTAINED EXCELLENCE AWARD
Andersen Corporation, Renewal by Andersen and Richmond Window Corporation continue Energy Efficiency Leadership
Andersen Corporation, including Renewal by Andersen [RbA] and affiliate Richmond Window Corporation, has been named a 2019 ENERGY STAR® Partner of the Year – Sustained Excellence Award winner.
The Sustained Excellence Award is the highest honor given by the U.S. Environmental Protection Agency, ENERGY STAR for continued leadership in superior energy efficiency achievements.
"As one of the largest window and door manufacturers in North America, it is our responsibility to produce durable products that help reduce energy consumption and emissions, lower utility costs, and improve personal health and well-being," said Jay Lund, chairman and CEO of Andersen Corporation.
"We are proud to have been named a 2019 ENERGY STAR® Partner of the Year – Sustained Excellence Award winner and continue our partnership with the ENERGY STAR program, a trusted symbol of energy efficiency."
Andersen and a History of 
ENERGY STAR® Partnership
Andersen Corporation has been an ENERGY STAR® partner since their windows program began in 1998, becoming the first window manufacturer to earn the ENERGY STAR National Window Partner of the Year in 1999.
This is Andersen Groups fifth Sustained Excellence Award and the tenth time the company has been recognized by the ENERGY STAR program.
"Our customers trust Andersen for beautiful, enduring, high-performing windows and doors that also offer the highest standards of energy efficiency," said Annie Zipfel, Andersen Corporation's senior vice president and CMO.
"We are proud to align with the EPA and the ENERGY STAR program to help customers choose energy efficient products and continue to build awareness for the importance of energy efficiency."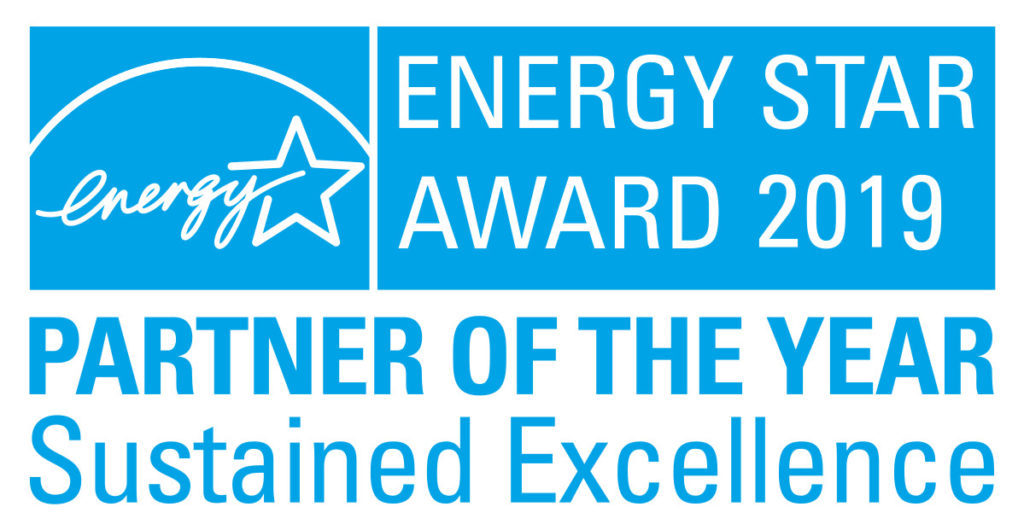 ENERGY STAR® Partners and Sustained Excellence
The highest honor among ENERGY STAR Awards is the ENERGY STAR Partner of the Year—Sustained Excellence Award. EPA presents the Sustained Excellence Award to partners that have already received ENERGY STAR Partner of the Year recognition for a minimum of two consecutive years and have gone above and beyond the criteria needed to qualify for recognition.
Winners span small, family-owned businesses to Fortune 500 organizations – representing industries like energy-efficient products, services, new homes, and buildings in the commercial, industrial and public sectors.
"I applaud the 2019 ENERGY STAR Award Winners," said EPA Assistant Administrator for Air and Radiation Bill Wehrum. "Their innovation and leadership enhance America's economic competitiveness. Reducing costly energy waste improves air quality and public health while protecting the environment."
Reducing the Carbon Footprint
Additionally, Andersen is committed to reducing energy use across its operations, having recently confirmed that the Renewal by Andersen plant in Cottage Grove is now sourcing 100 percent solar energy for its operations.
Andersen Corporation has an enterprise goal to reduce its energy use by 20 percent by 2020, using 2013 as a baseline.