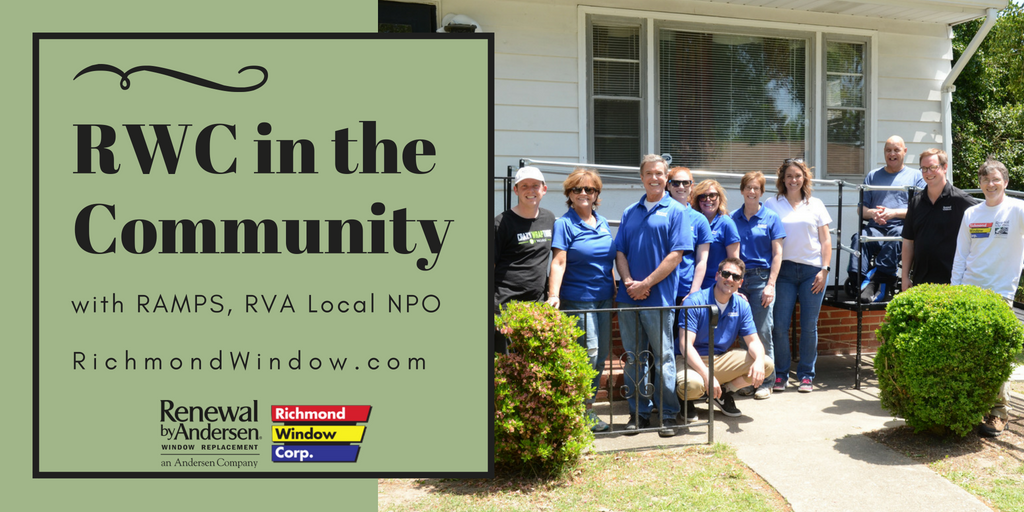 RAMPS team up with Richmond Window for Community Service Projects
Richmond Window in the Community
We recently gathered our Signature Service, Master Installer, and Design Consultant teams to partner with one of our favorite local non-profits, Ramp Access Made Possible by Students (RAMPS), and assist in the construction of modular wheelchair ramps for three families in greater Richmond.
More than thirty Richmond Window Corp. employees split into three teams to carry out the efficient install of accessibility ramps for disabled members of our community.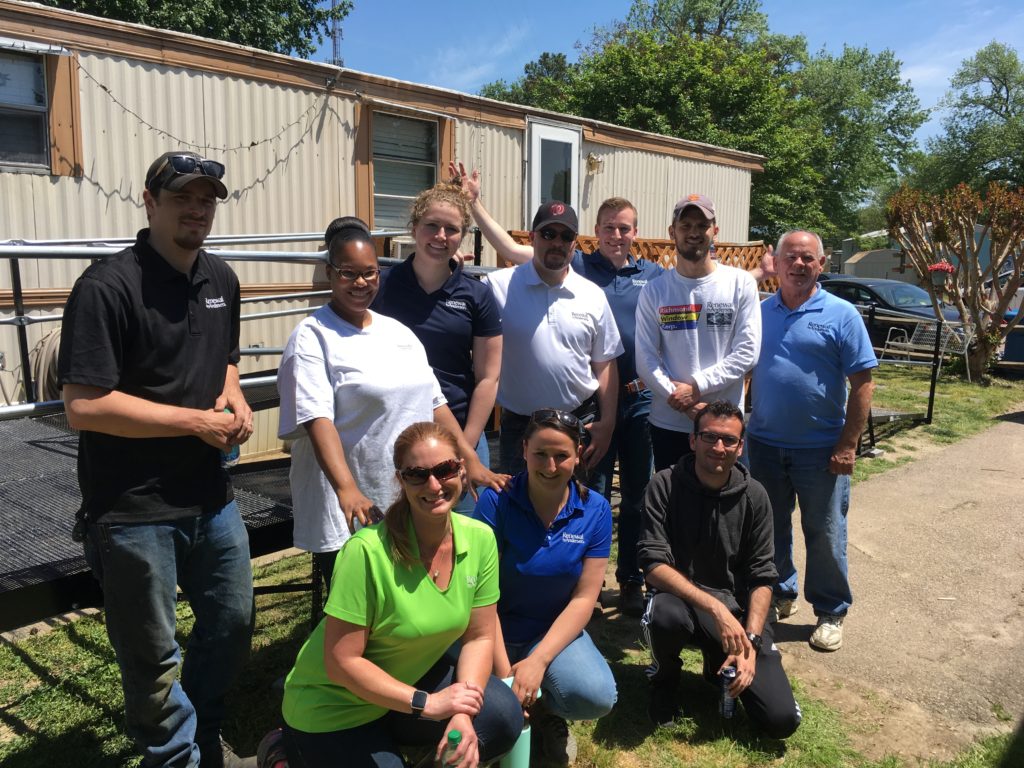 What Makes RAMPS Special
"My expectation going in was that the build was going to be a more impersonal type of service. Like, you go there, you build the ramp, and you go home, but that wasn't the case," said Steve Beegan, our Sales Manager here at Richmond Window.
"RAMPS is a special program because the person you're building the ramp for signs up and wants to be there when the build is happening. You get to the location and they are right there to shake your hand support you and your team through the whole project, even test-driving it at the end."
"To see the emotional response to having this convenience in their life, hearing them talk about how the ramp is going to help them be more independent – get the mail, grab groceries – it's just an incredibly rewarding experience."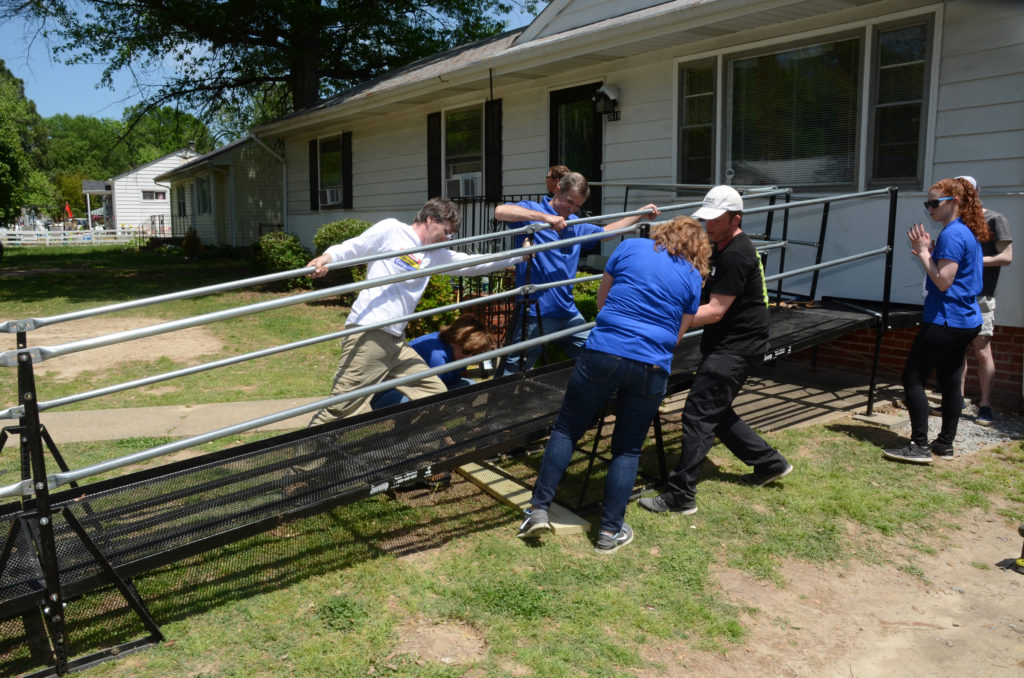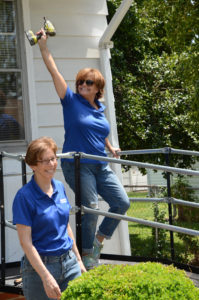 Community and Team Building
"Giving back to the community is also a good opportunity to spend some time with different people in Richmond Window you wouldn't regularly interact with and learn more about what they do on a day-to-day basis to compliment what I do in assisting our customers," identified Event Team Lead, Erica Dodson.
"Before participating with my team on our RAMPS project, I knew most of them in passing, a word while getting coffee or at a company event. Spending time with our different internal teams really helped me get a better understanding of all the moving parts that get a custom-made window from a design consultant's notepad, to actually having that window installed in a family's home."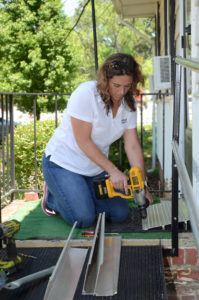 What is RAMPS?
RAMPS is an award-winning community service charity, started by high school students with the goal of making an immediate and lasting impact on the lives of RAMPS recipients by fundraising for, and assembling wheelchair ramps to support elderly and disabled citizens within the Richmond community.
"I learned about RAMPS through my son's school," Lucy Conrad, Marketing Director, said. "[I] thought it would be the perfect opportunity for our company to participate. We are always looking for ways to help our community and this is a wonderful experience for our organization, and a great opportunity to help our neighbors in the community."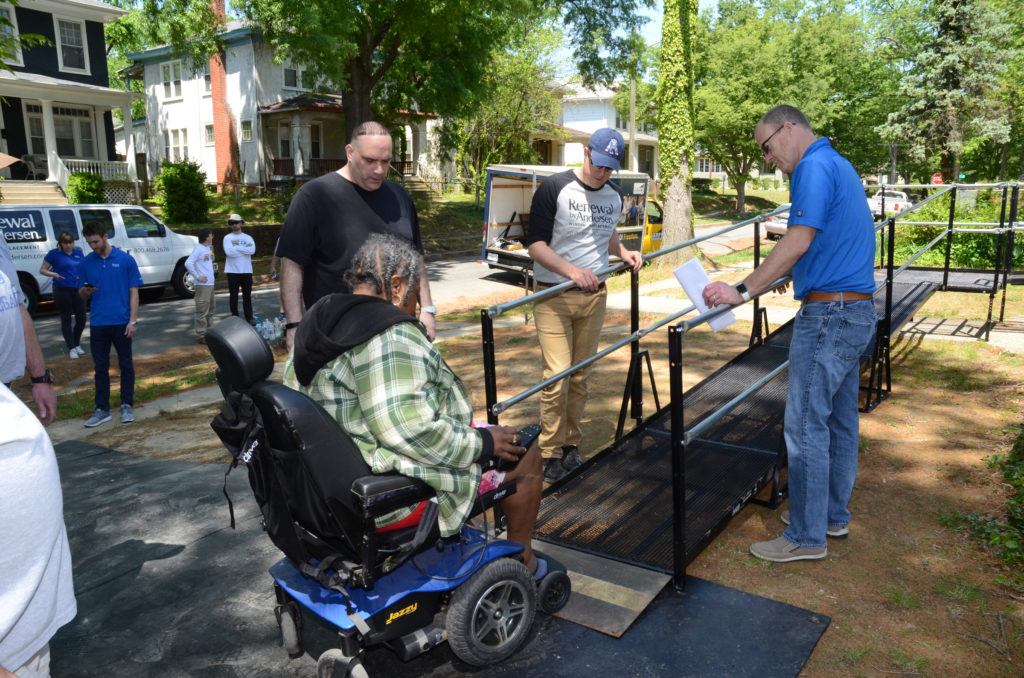 Signature Service
"I'm fairly new to the company, so this is the first one of these that I've done," Steven commented, "but I know Page [Richmond Window Owner] and his family have been doing these things in the community since the beginning of the company and it's just cool to see someone like that setting that kind of example and being a mentor for the rest of the team."
"It's something other businesses I've worked for in the past would never do," Erica said, "being involved as a company in projects like RAMPS, it made me feel I made a good decision to work here."