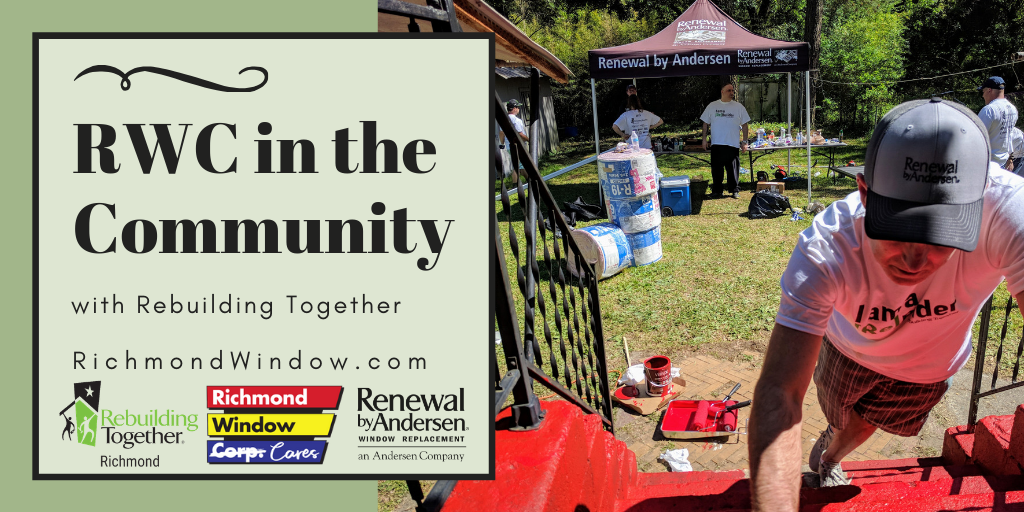 Rebuilding Together Richmond Partners with Richmond Window for Fall Fix-Up Day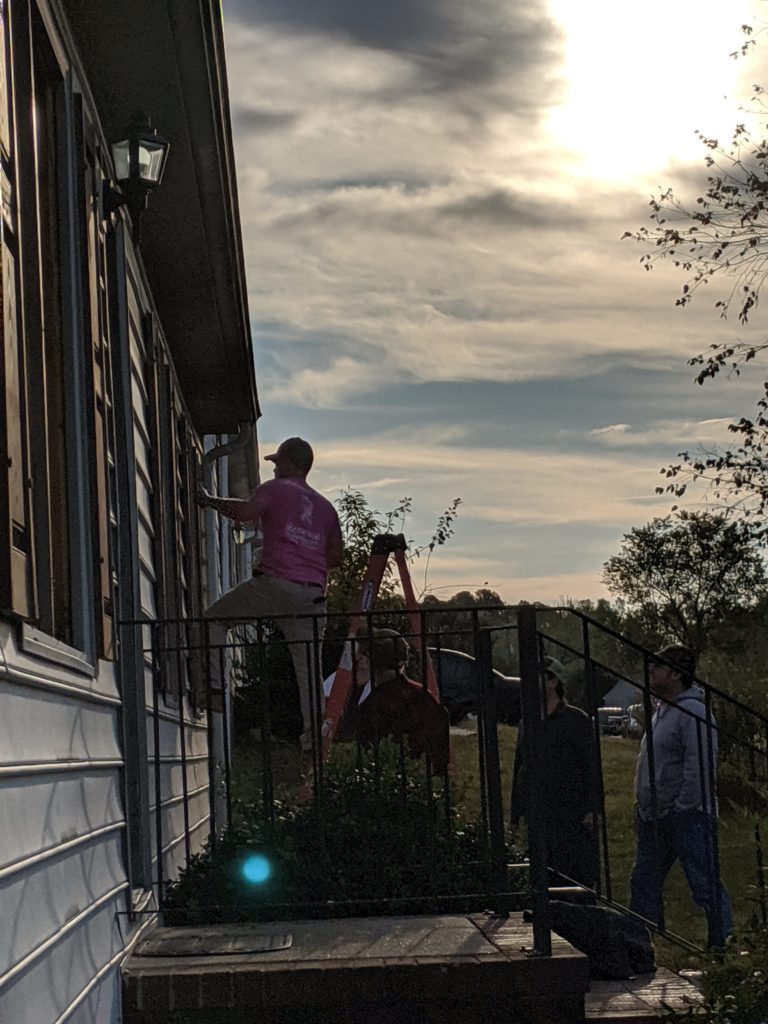 On October 12th, Fall Fix-up Day, 25 Richmond Window employees joined our community partner, Rebuilding Together Richmond, to revitalize a home for a Central Virginia homeowner in need.
"[Service in the community] is huge for us. We have been in the community since 1954, and this community has gotten us this far, so we try to do everything we can to give back," said Page Ewell, CEO of Richmond Window Corp.
"In the last couple of years, we've really been more hands-on out in the community and it's such a great thing we're doing now. It's just wonderful everything we're able to do here in Central Virginia."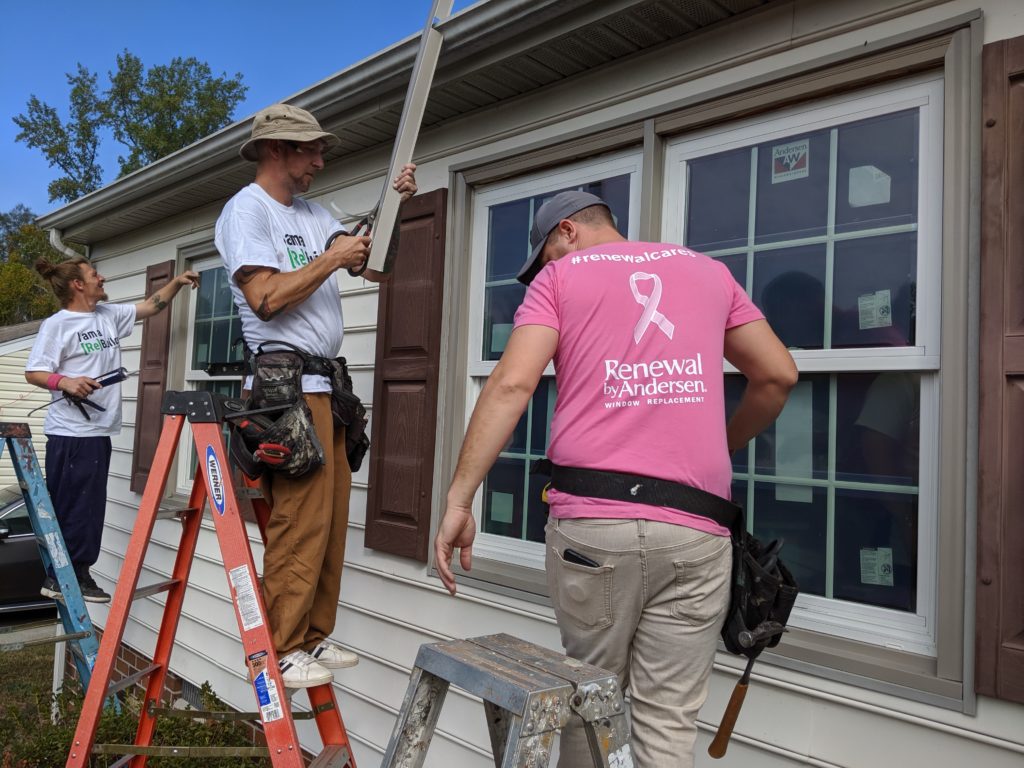 Our Fall Fix-Up Day project for Ms. Adams' house included replacing all of the windows and repairing previously rotted frames and sills. We also took care of, leveling, sanding, and repainting the inside of the house, and laying down a new vapor barrier under the house to prepare the property for winter after mold, rot and seal failure issues plagued the house over the past year.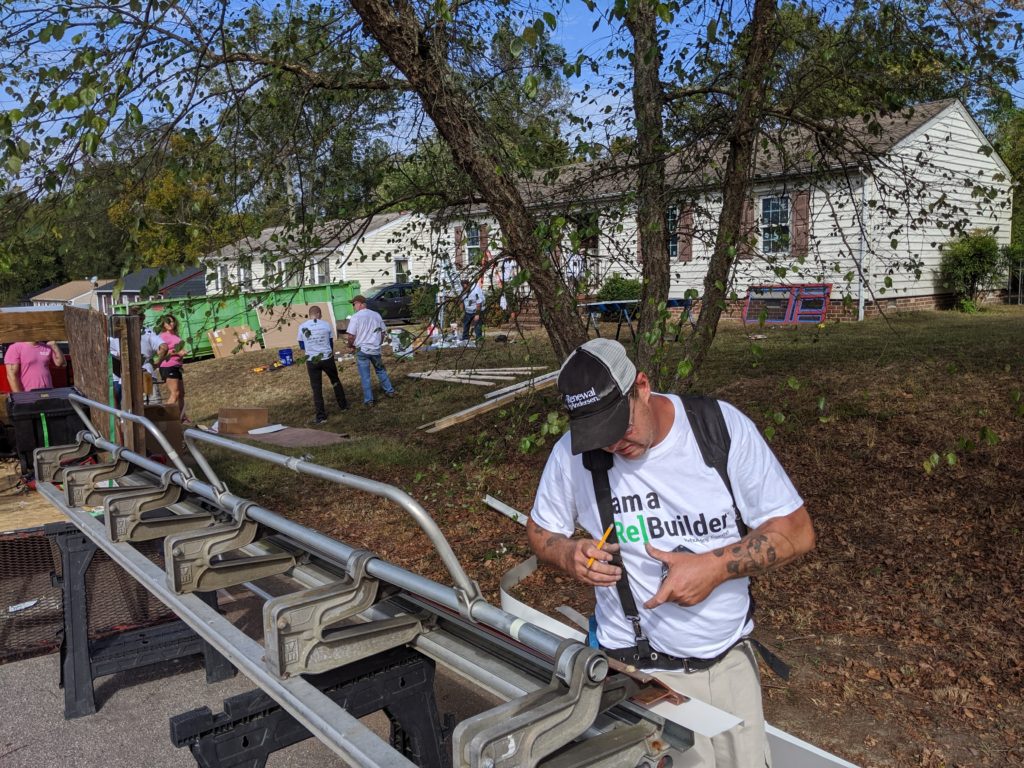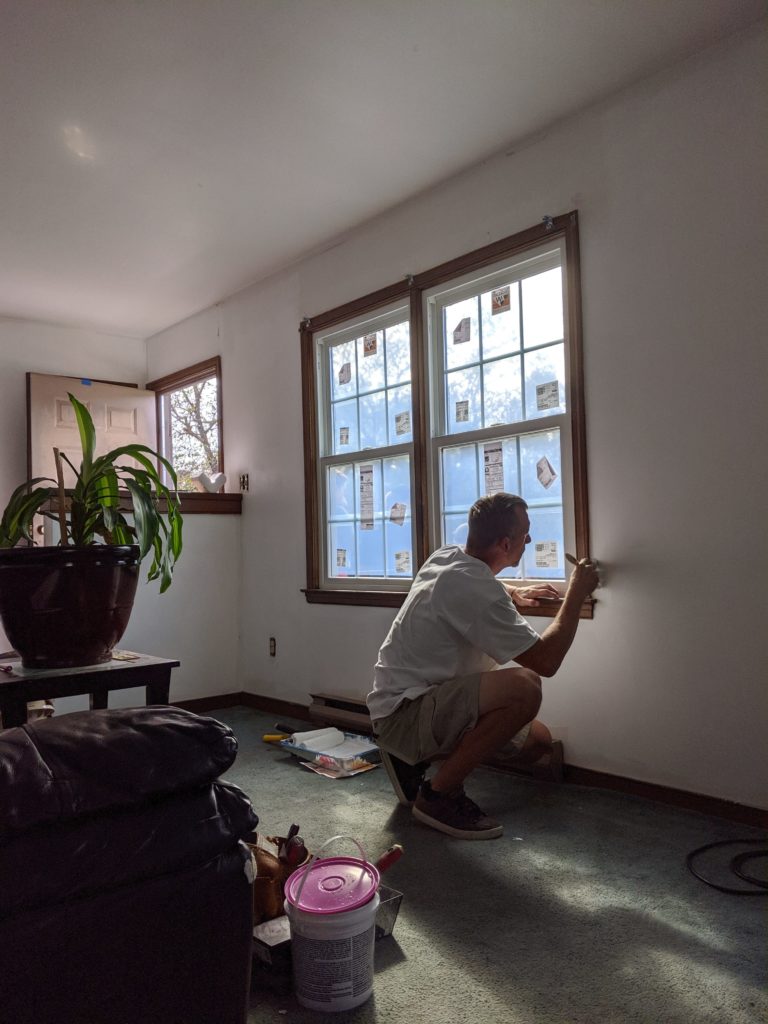 Window Replacement and Renewal by Andersen Certified Master Installers
Renewal by Andersen Certified Master Installers, Stevie Davis and Rickie Davis, skillfully headed the window replacement projects with their team including Chris Laudicina, Rodney Heath, and Senior Design Consultant and former Master Installer, Chris Taylor for Ms. Adams' property.
Speaking to Richmond Window's approach to window and door replacement, Event Director Ian Dunaway said, "We pride ourselves on approaching every job as if it was our own home, bringing delight in everything we do, and truly installing integrity."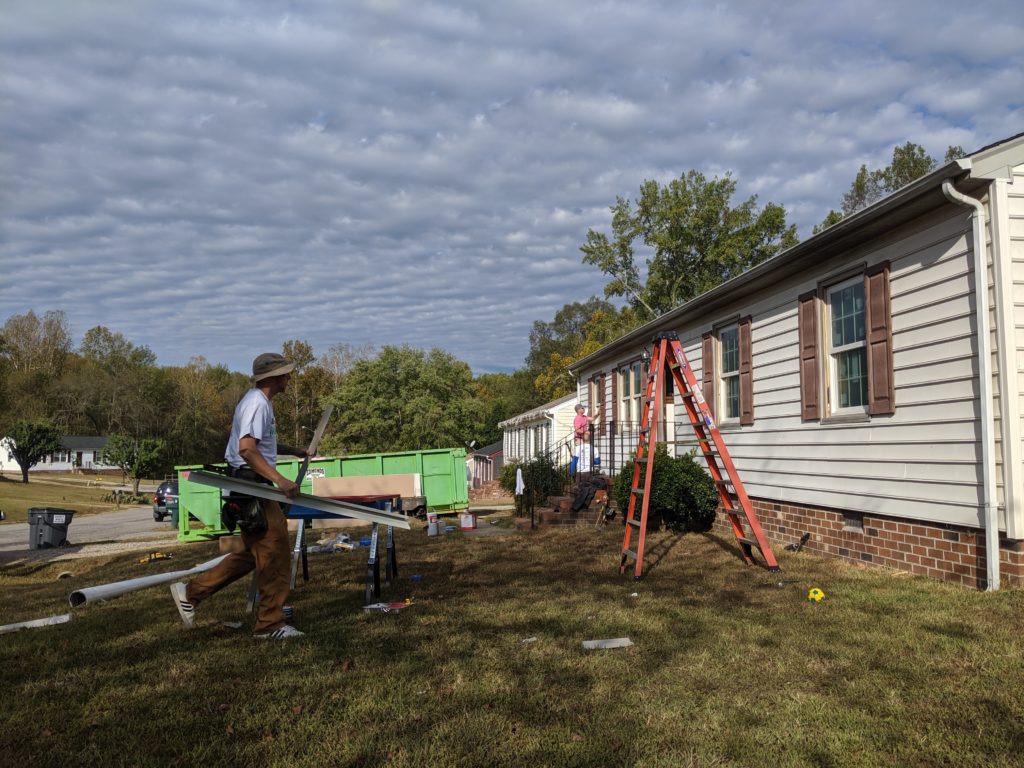 Richmond Window in the Community
With a continued focus on giving back to the community that has supported our local business since 1954, Richmond Window Cares has partnered with the local Non-Profit Organization, Rebuilding Together Richmond, a regional affiliate of the national Rebuilding Together organization.
Richmond Window was founded on the goal of installing trust through our work and always striving to provide our homeowners with the home improvement experience of their dreams. We're proud to partner with an organization that goes hand-in-hand with giving back to the community we serve.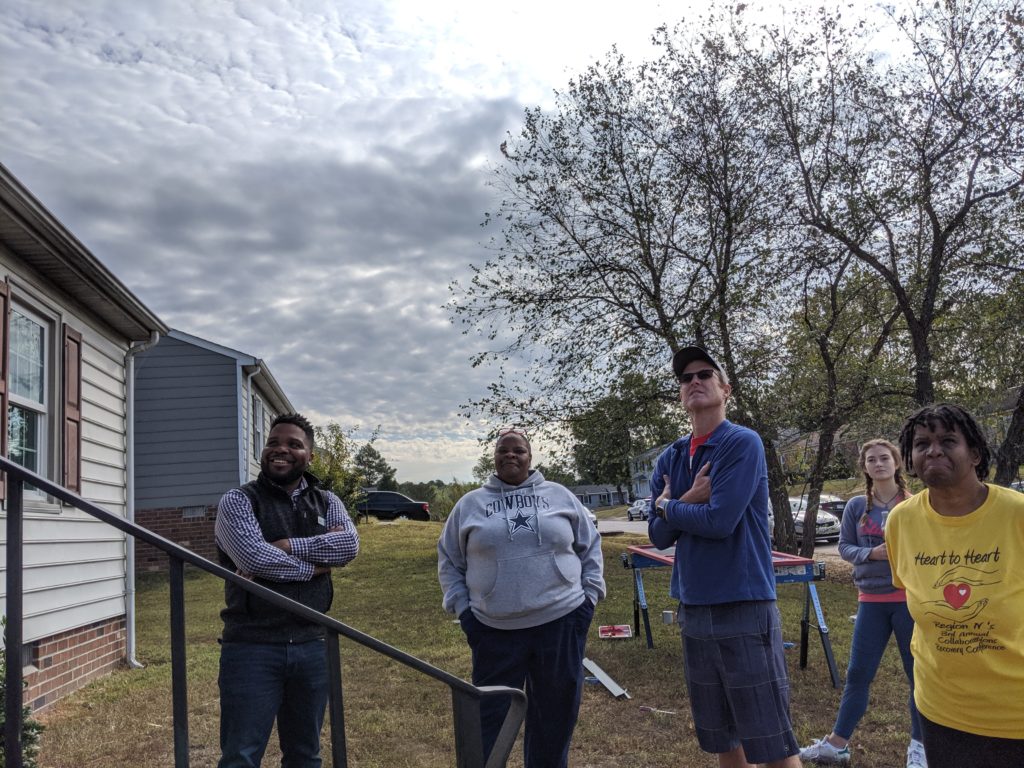 As a Community Revitalization Partner, Richmond Window sees Rebuilding Together Richmond's mission as a perfect opportunity for us to volunteer our expertise and experience in window and door replacement and give back by repairing homes, revitalizing communities, and rebuilding lives.

In coordination with Rebuilding Together, we have taken on rebuilding projects in the greater Richmond area with priority on replacing damaged, inoperable, unsafe and unhealthy windows in homes for homeowners of need.
Our goal is to provide premium Andersen and Renewal by Andersen products that allow these homeowners to have sustainable, healthy, warm and safe living spaces all year round.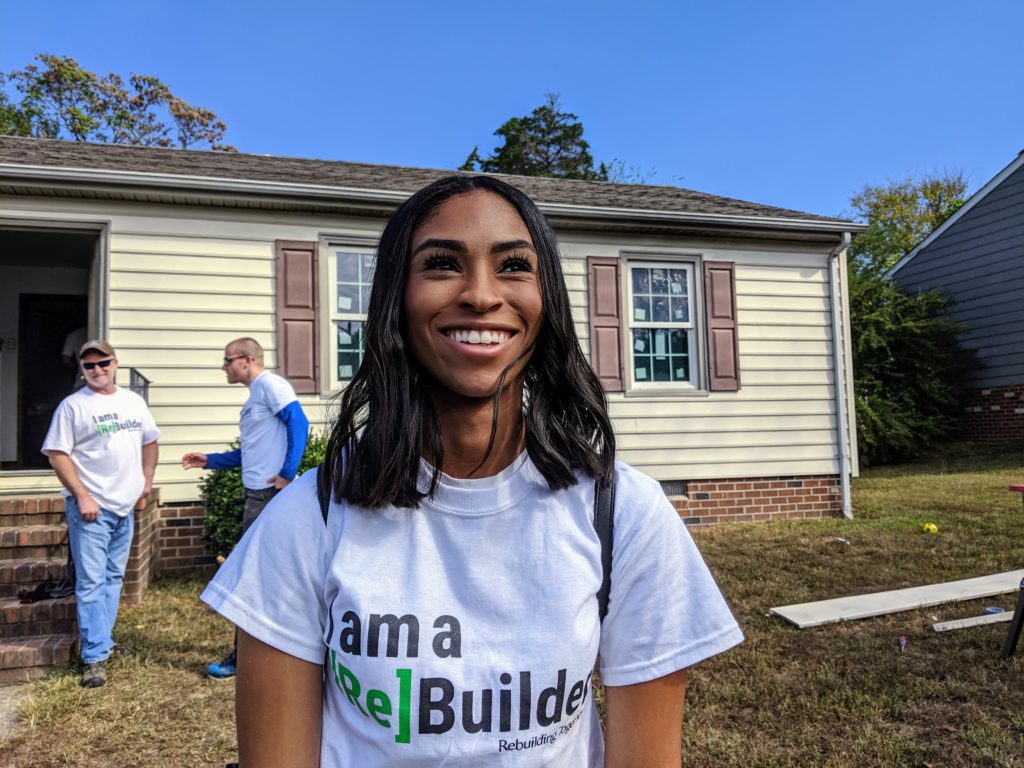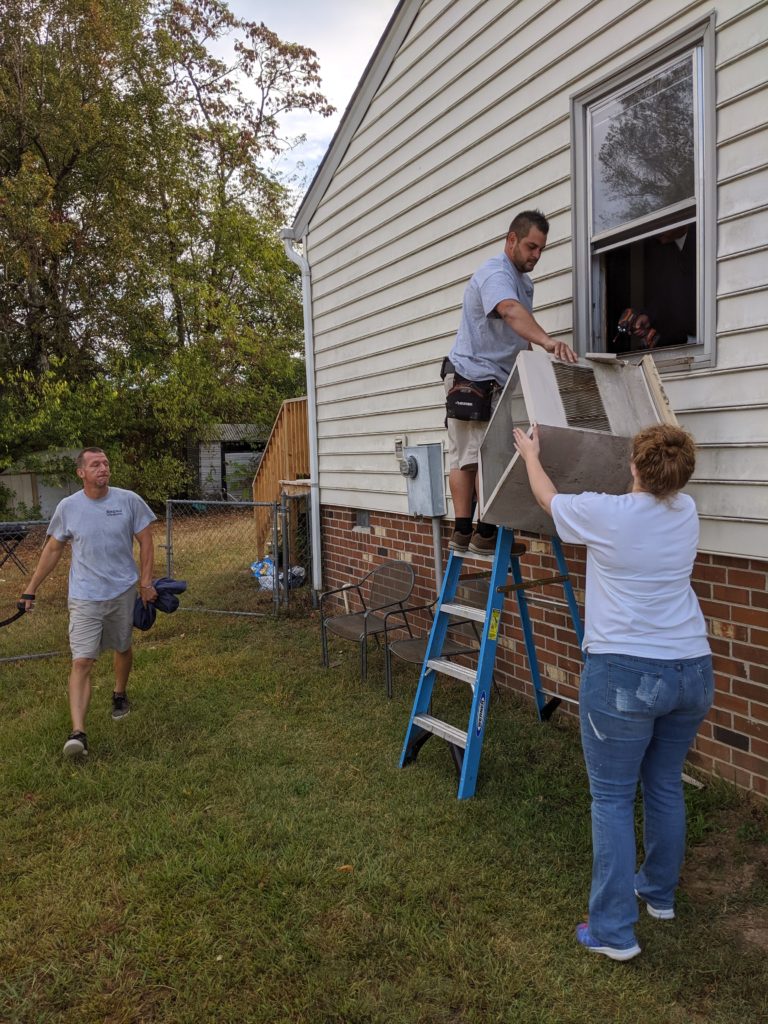 What Makes Rebuilding Together Richmond Special
Rebuilding Together Richmond, a regional Non-Profit and affiliate of the national Rebuilding Together organization, is dedicated to repairing homes, revitalizing communities, rebuilding lives.

As a proven leader in the community for over 27 years, Rebuilding Together Richmond gathers the skills and resources to provide critical home repair services and safety modifications to those who need it the most.
"Just a fantastic experience working with [RTR Executive Director] Malcolm and Rebuilding Together Richmond," says Page Ewell. "They're doing great things here in the community."
Rebuilding Together Richmond serves nearly 80 homeowners each year and impacts hundreds more through community space projects.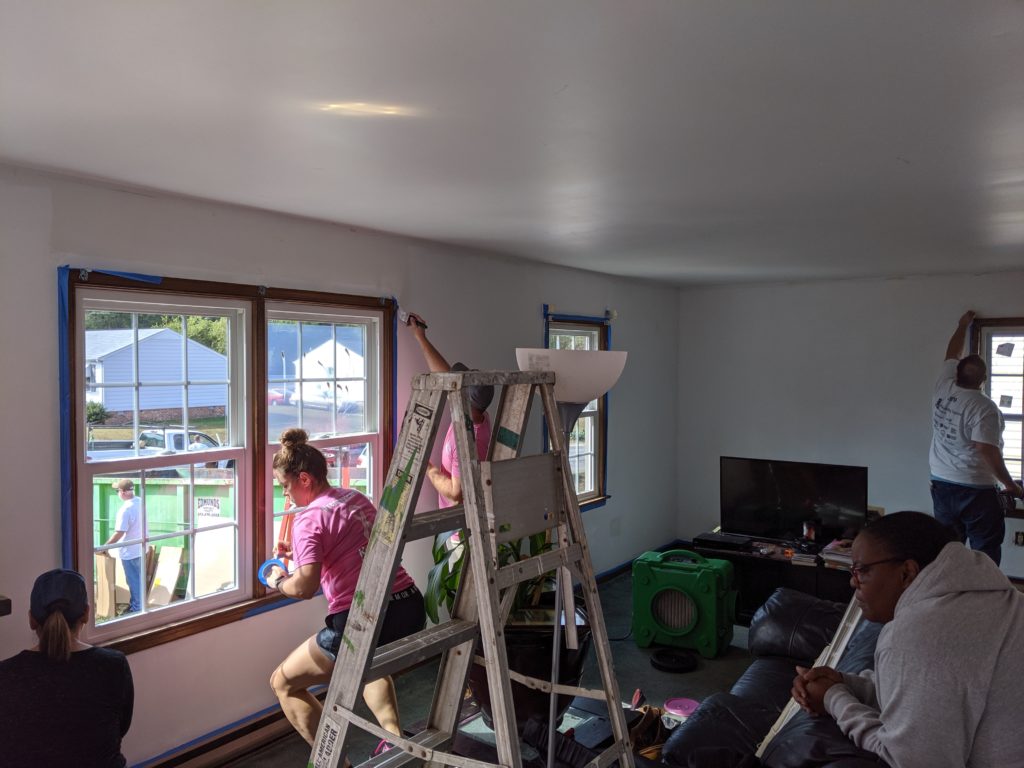 Community Projects and Who We Are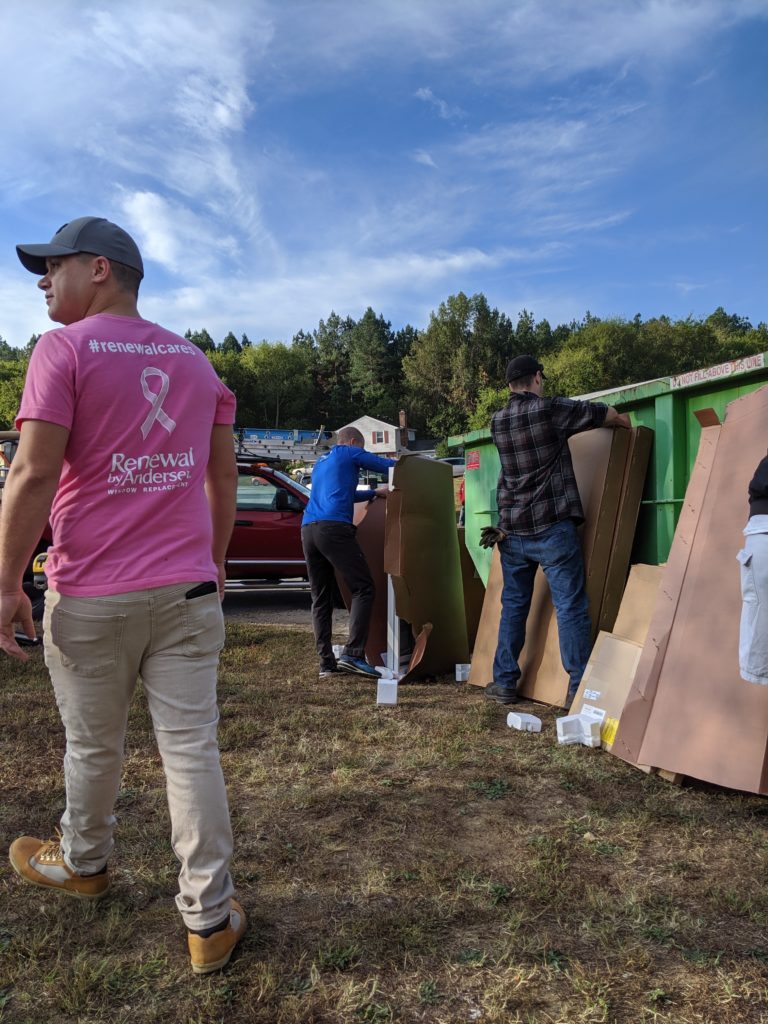 "After our first project on National Rebuilding Day in the Spring, we couldn't wait to be out here again with Rebuilding Together Richmond and assist another homeowner in need," said Page Ewell.
"To be able to fix-up this home, with all the issues from mold to air penetration to lack of insulation and provide these two sisters and their family a comfortable, healthy home for many more years to come. It's as rewarding as anything we do as a company."
"We were recently awarded a Top Workplace Award by Richmond Times Dispatch, and you can really see why by how the team has rallied around this project today. We got all of these items crossed off their list in a single day because of the dedication our Richmond Window Cares team shows to paying it forward in the community we serve."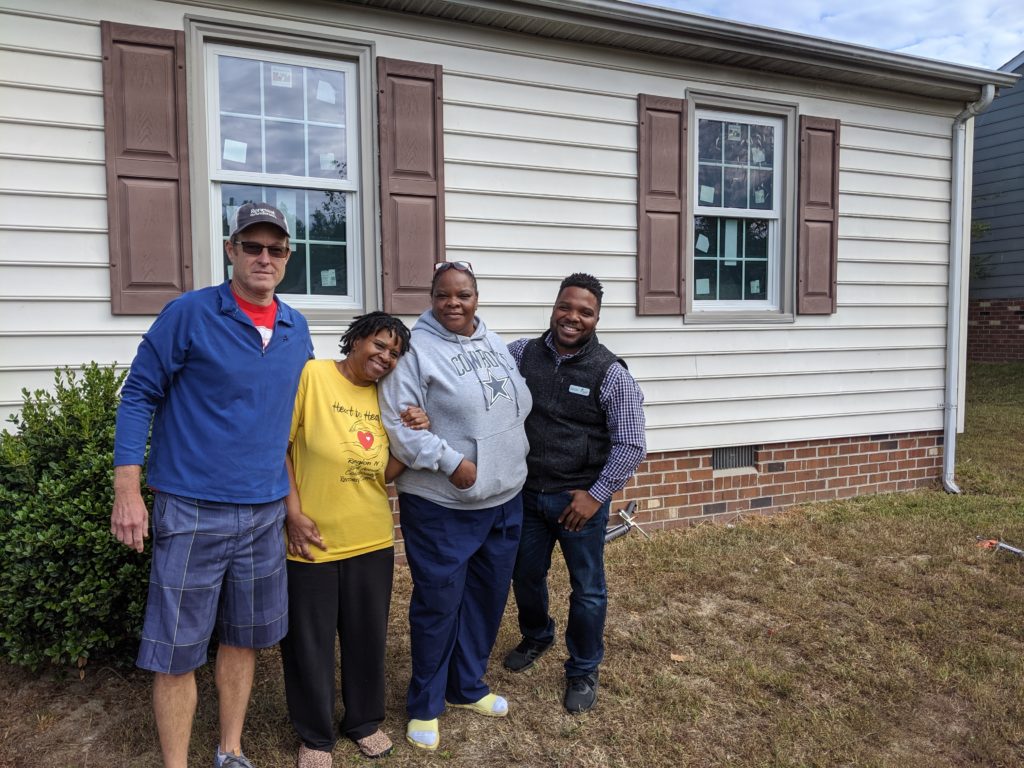 Signature Service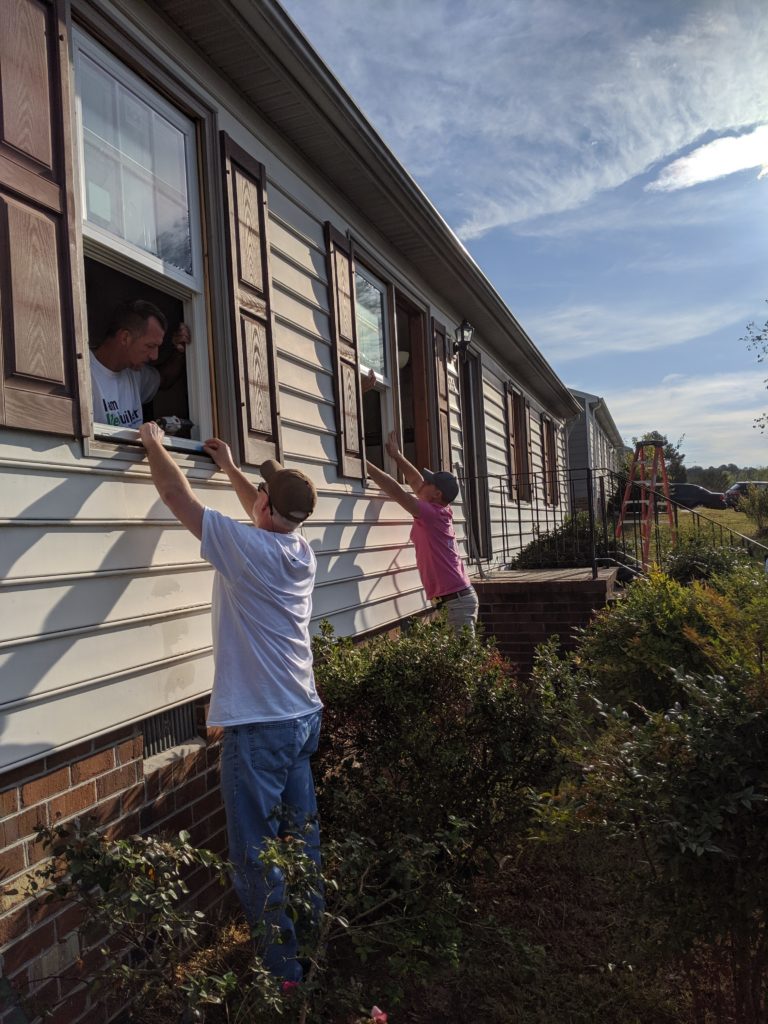 "When they told me I was selected, and [Richmond Window] was going to come in and replace all my windows, I broke down and cried," said Ms. Adams, our Rebuilding Together homeowner.
"When the mold happened, and all the air was getting in through the windows, it was so cold, I'd just always be layered up and trying anything to stay warm."
"To know I don't have to worry about that any more, and everything else, too – the paint, the doors, the windows – it feels like a whole new house. I felt I could always tell people where my house was by saying that one that's always breaking down at the end of the street, but not no more thanks to you all!"
"For the small commitment of just one or two days a year, a company really can make a big impact in a family's life through Rebuilding Together." – Page Ewell, RWCares