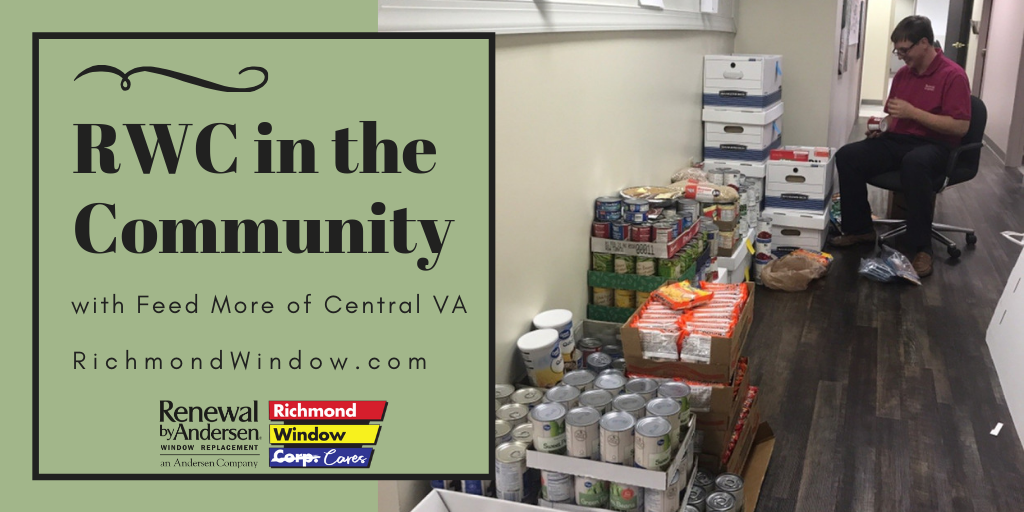 Feed More Teams up with Richmond Window for Our Canned Food Drive
Richmond Window in the Community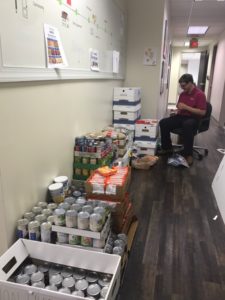 With a continued focus on giving back to the community that has supported our local business since 1954, we partnered with the Richmond based Non-Profit Organization, Feed More.
Richmond Window was founded on the goal of caring for families in Central Virginia and, through our partnership with Feed More, we were delighted to celebrate the end of winter and February's National Canned Food Month with a canned food drive
In coordination with Feed More, we established our Deep Rock Road Showroom as an official food drop-off point for a February, Three Chopt District food drive.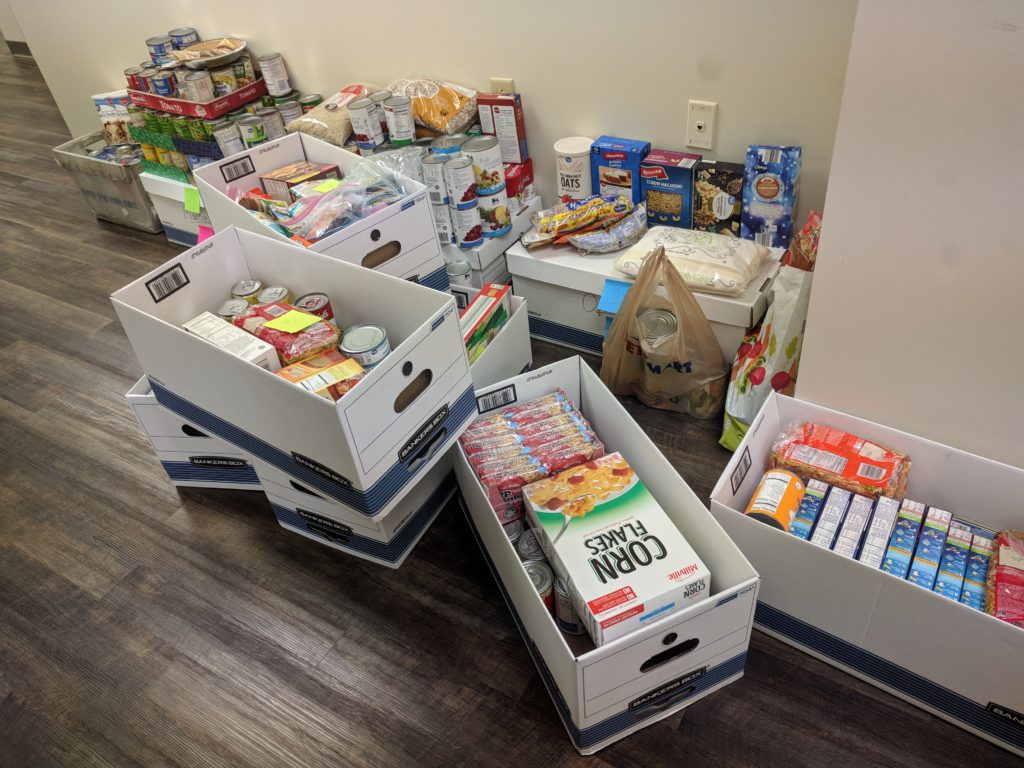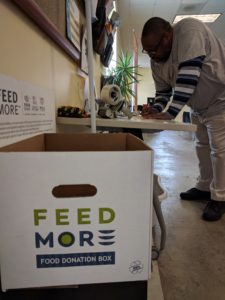 Along with our establishment as a drop-off location, Richmond Window also had a huge internal canned food drive where all of Richmond Window's internal teams – Master Installers, Design Consultants, HR, Operations, Canvassing and Event professionals – competed with each other to donate as much food as possible.
At Richmond Window, we always strive to ambitiously achieve and deliver above and beyond in all that we do, and our canned food drive was no exception.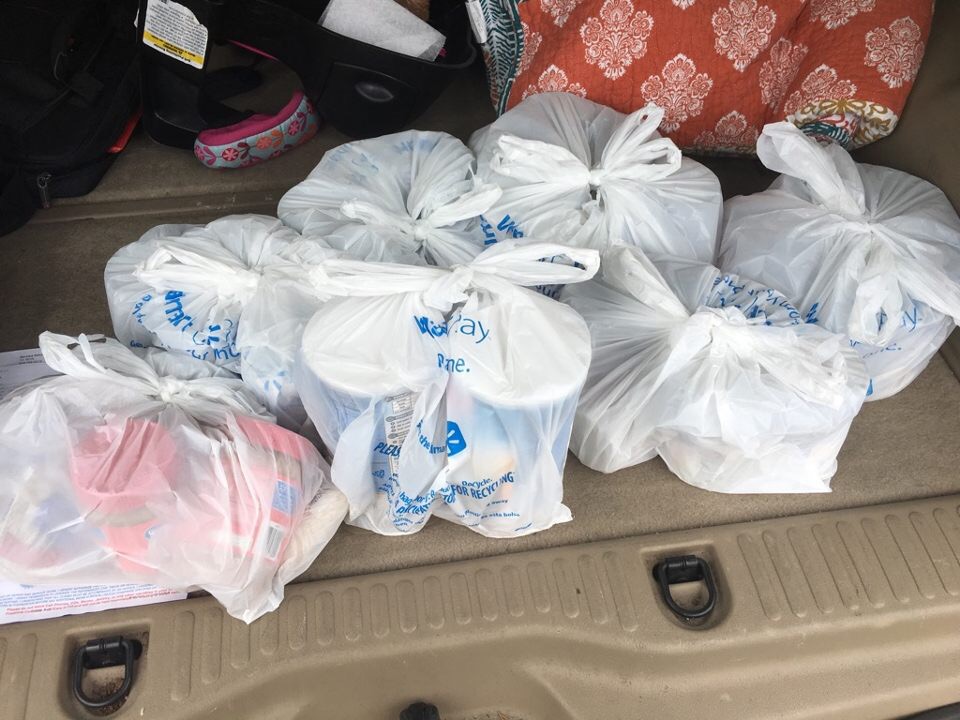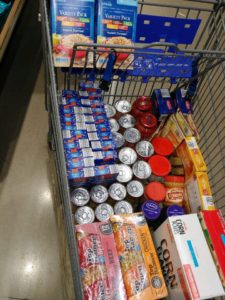 A fiercely competitive donation challenge ensued, with employees sending pictures to each other of their shopping carts and encouraging each other to champion gracious giving.
These efforts led to the most successful food drive in Richmond Window history, with over 1,000 pounds of food donated by our employees alone!
What Makes Feed More Special
Feed More, a local Non-Profit and member of Feeding America, is dedicated to providing healthy meals and hope for a better tomorrow to Central Virginians who face hunger. With the support of the community, Feed More programs distribute nutritious meals and wholesome food to our RVA neighbors who need it most.
With many recognized and respected programs like Meals on Wheels, Summer Food Service, Mobile Pantry and more, Feed More helps to distribute food and smiles year-round.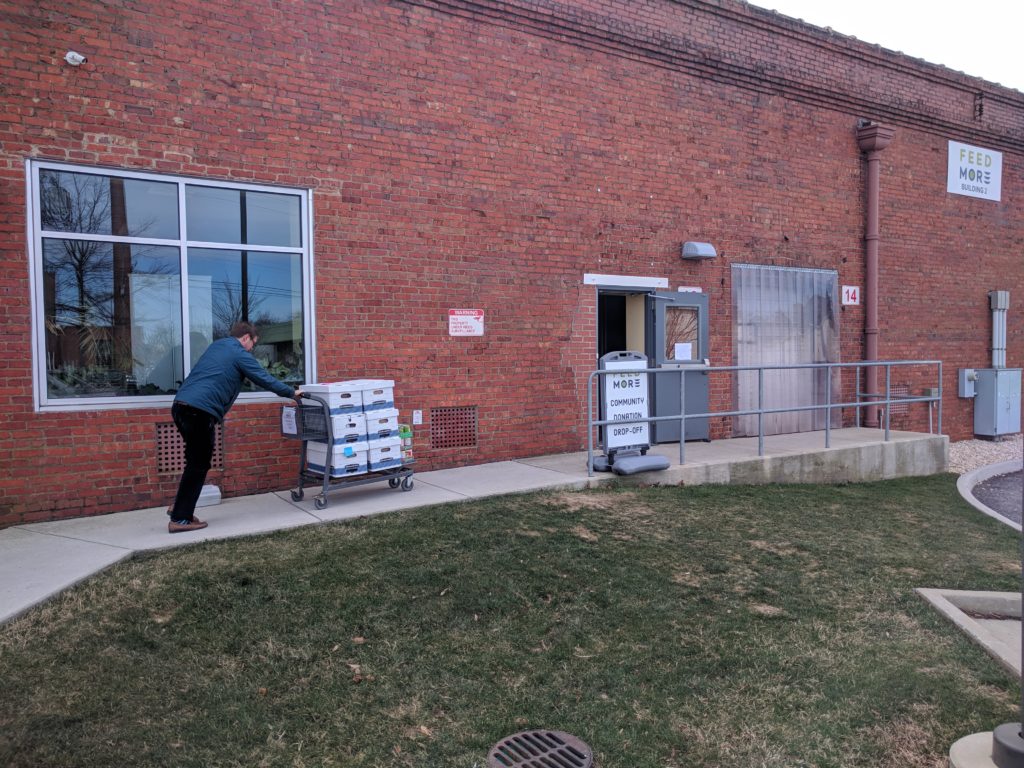 Community and Signature Service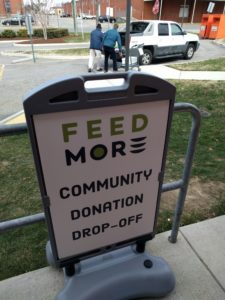 "It meant a lot to me to see the team come together in the way we did to support a single cause. I was definitely worried at first with as busy as we are and how many distractions are in our day-to-day that we would raise enough to make a great impact, and it was so amazing to watch that worry get completely dispelled" said Belle Stedman, a Design Consultant and Office Manager at Richmond Window Corp.
"As a member of St.Vincent de Paul and active in their programs, I have seen how much good food drives like these do in the communities that really need them. To see the competitive spirit people are channeling into donating, some even donating twice, it is just such an amazing feeling and a great experience to be a part of."