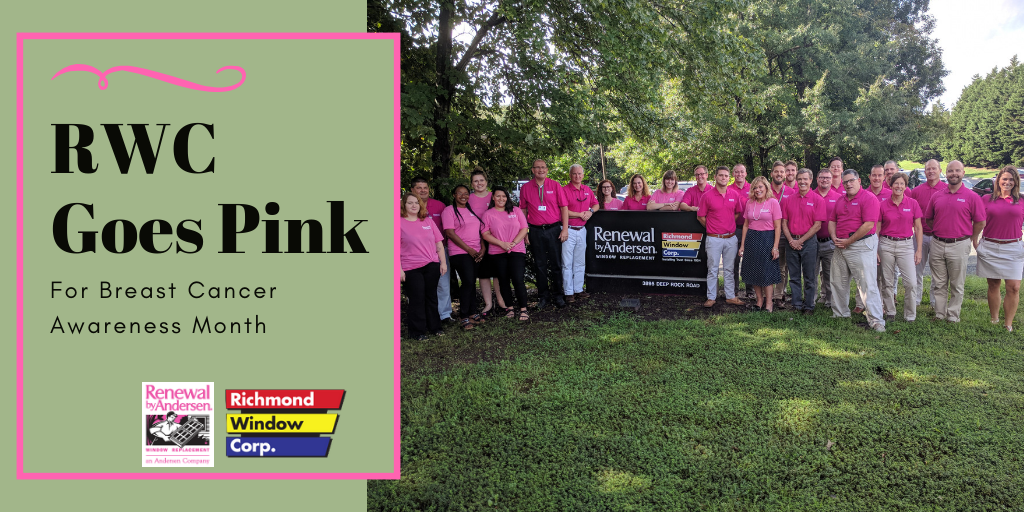 The American Cancer Society teams up with Renewal by Andersen to Fight Breast Cancer and Raise Over $150,000!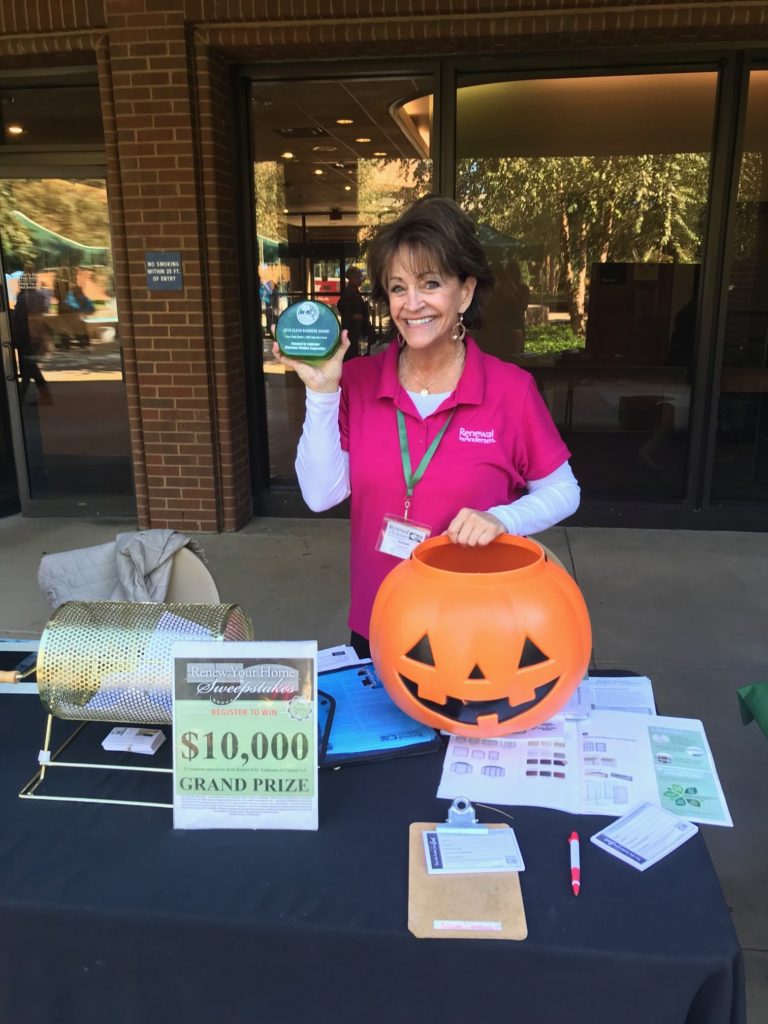 'Wear Pink, Save Lives'
National Breast Cancer Awareness Month. An annual campaign organized in October as a time to raise awareness, information, support and funds for those affected by Breast Cancer.
This year, Renewal by Andersen and affiliates (such as your Richmond Window – Renewal by Andersen of Central Virginia) are honored to have teamed up with The American Cancer Society as part of our campaign: 'Wear Pink, Save Lives.'
Richmond Window in the Community
We shared stories and showcased pictures and videos of our team and other Renewal by Andersen offices as we flooded our workplaces with pink, promoting awareness and taking time to raise up survivors and their loved ones!
During October, we also hosted a National Fundraiser with proceeds going to The American Cancer Society to combat Breast Cancer and the impact this disease has on families all over our nation.

Giving Thanks as We Enter the Thanksgiving Season
Thank you to our wonderful employees and homeowners here in Virginia, and Renewal by Andersen affiliates all around the United States. Together, we raised 138% of our $150,000 goal for the American Cancer Society – that's over $200,000 dollars!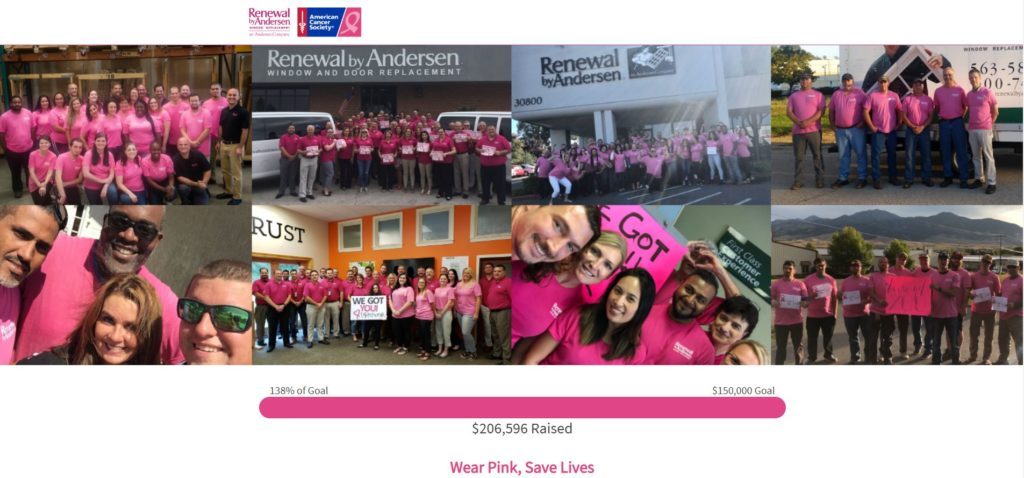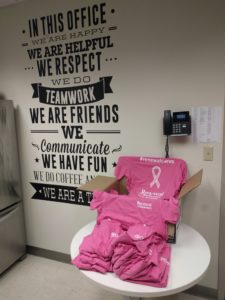 Seeing the flood of support using our #RenewalCares hashtag, hearing this support in person from homeowners both old and new to the Richmond Window family, and seeing the team bring 'Pink' into the workplace and the field has left us full of thanks.

We are thankful for our great team here at Richmond Window, our homeowners who have supported us through our 64 years here in Richmond, and the community of Central Virginia we are honored to call home.
We could not have done it without you all. ?️