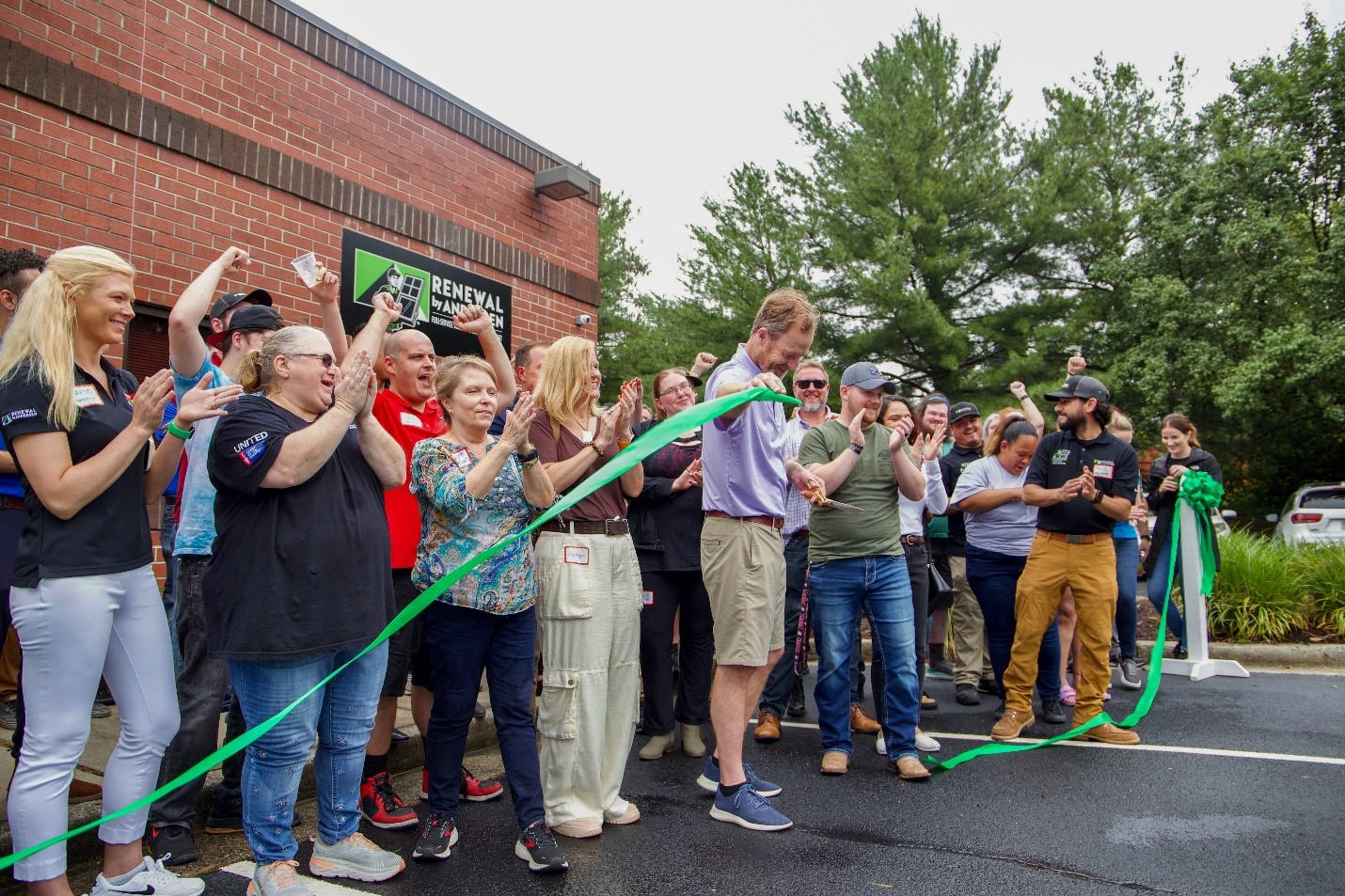 Renewal by Andersen of Central Virginia Ribbon Cutting on New Location
Renewal by Andersen of Central Virginia – Richmond Window Corp. celebrated its growth in the Central Virginia market with a ribbon cutting last Friday.
This location combines office and warehouse space and will house the entirety of the company's Operations department.
Renewal by Andersen of Central Virginia's President and CEO, L. Page Ewell, III, believes the expansion will benefit both employees and customers.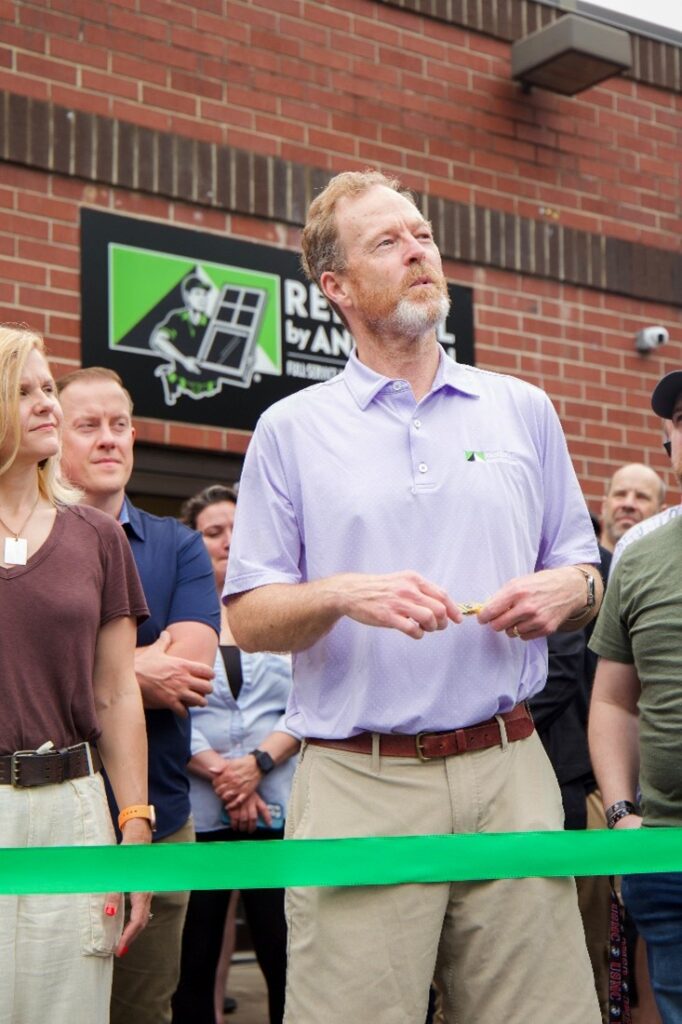 "When we were bursting at the seams, it hurt the employee experience, and now people have more room to work efficiently, but the biggest change is to our warehousing," Mr. Ewell said. "We only had two loading docks. With this new facility, we can load up to 20 crew members at one time. We will be better organized and cut down on errors and damage. Internally, we will see a more efficient workflow, and our customers will benefit from more timely installations."
Paul Music, Operations Manager, added, "This new facility will serve us for many years to come, with ample room for growth well into the near future. I cannot thank our team enough for the countless hours they invested in making this move happen, along with the work they put into getting things organized. We truly have the best employees out there!"
Friday's celebration was open to all employees and included refreshments from The Tipsy Grape and Carytown Burgers and Fries, and live music featuring Mark Madison, Renewal by Andersen of Central Virginia's own Installation Project Manager Supervisor.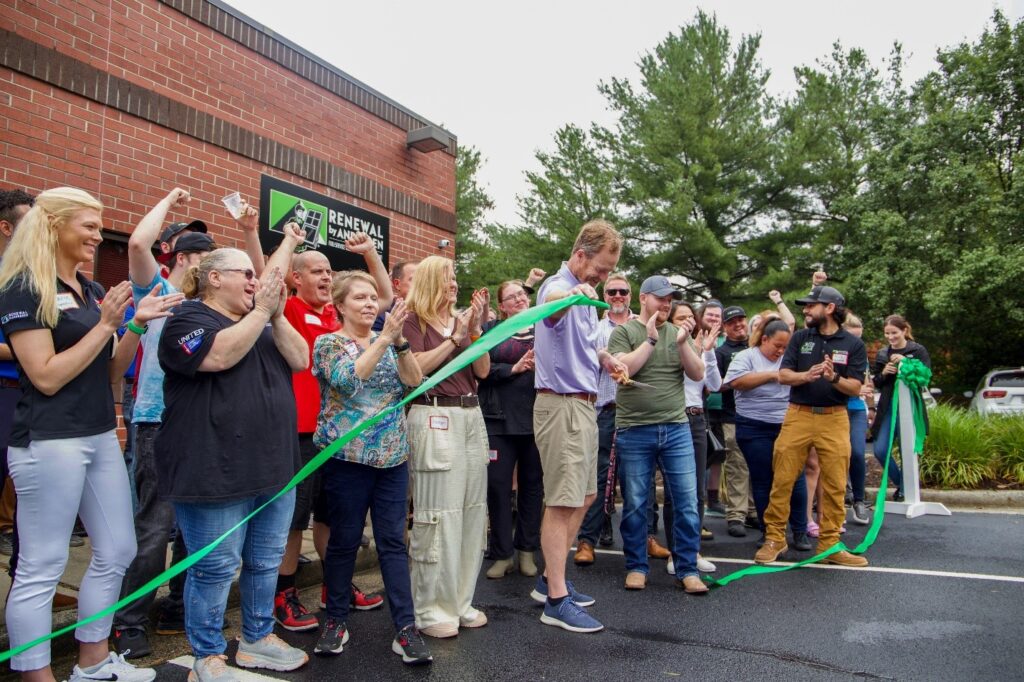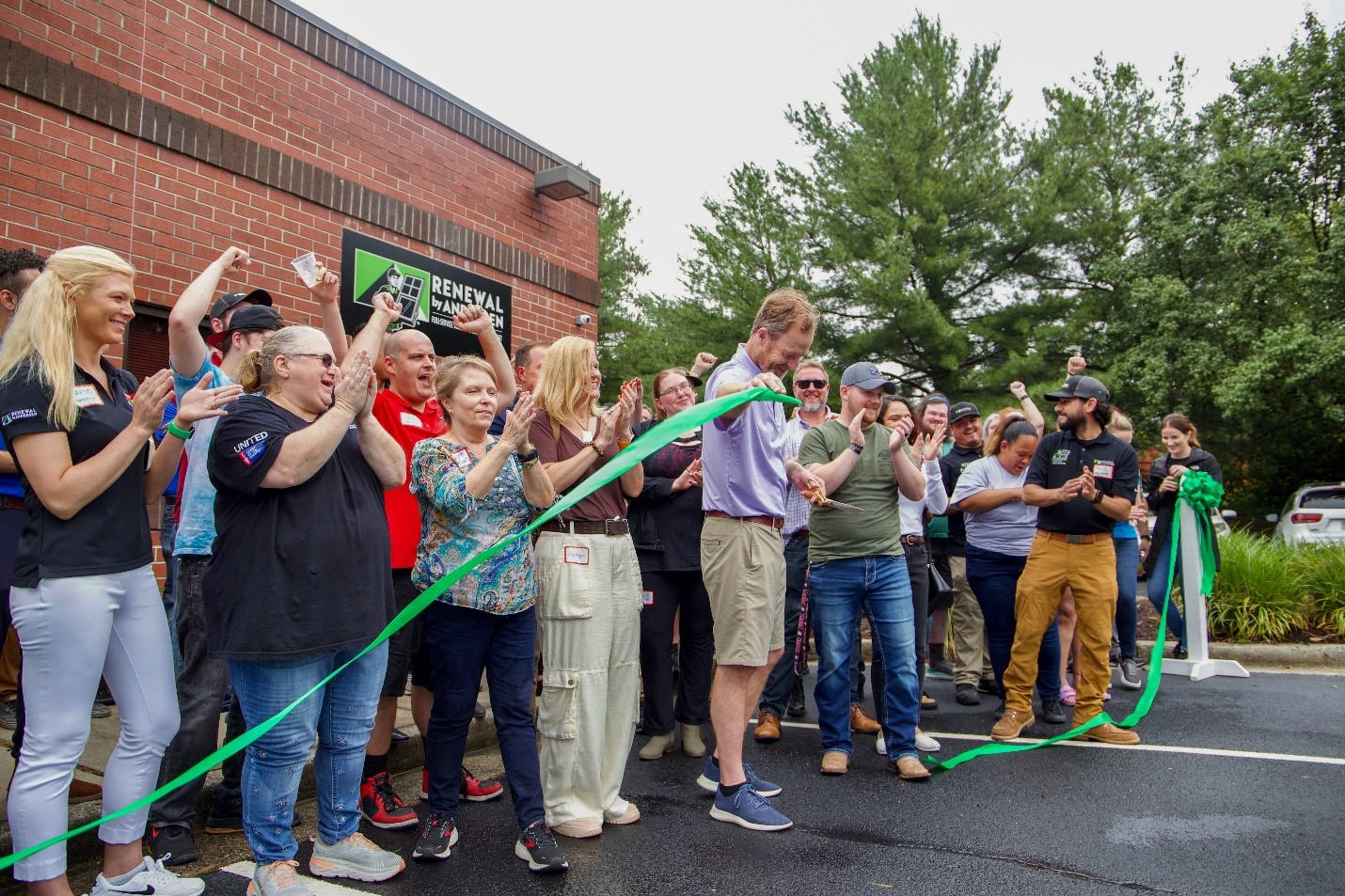 Renewal by Andersen of Central Virginia employees celebrate after the ribbon is cut