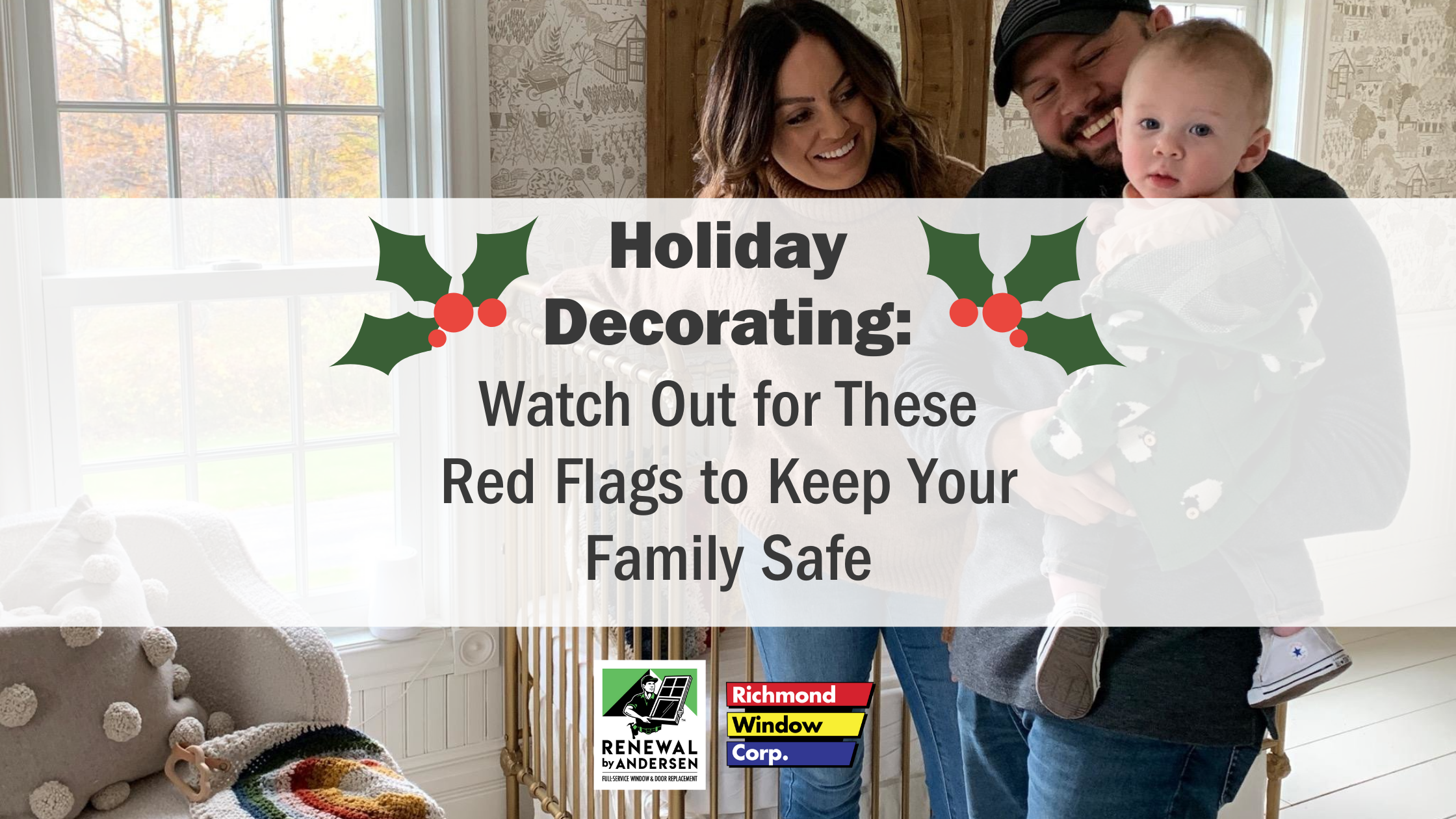 Holiday Decorating: Watch Out for These Red Flags to Keep Your Family Safe
It's time to decorate but is it time to replace your windows?
Have you finished your holiday decorating yet? It Is hard to believe that it is the holiday season again! Hanging up your holiday decorations is actually the perfect time to take a quick look at your windows to make sure your home and family are safe.  
What 'red flags' should you be looking for while you decorate your home? 
Here are some things to look for while you decorate for the holiday season: 
Lead Paint – the most dangerous aspect of older houses and a risk to small children
Mold – can creep up around the wood that holds the glass or hinges together. Check extra close on those bathroom windows! 
Old Wiring – When frames are damaged or weak, old electrical wiring can easily become exposed
Rot – For bathrooms, both the bottom part of the doors and frames become jagged pieces of wood waiting to injure someone!  
Asbestos – By itself and intact, asbestos is not especially harmful – but if a crumbling wall or window frame contains the substance, your family could inhale these particles and requires professional attention
Did you find a window 'red flag'?
If you spot any of these problems or just want a second set of eyes to take a look at all of your windows and doors, reach out and schedule your FREE in-home consultation today!  When you're working with us, we stand by our products. Richmond Window Corp and Renewal by Andersen offer the best warranty on the market and we will work with you every step of the way – Today, tomorrow, and years down the road!  
Request A Free Quote
Fill out the form below and we will be happy to answer any questions you might have.