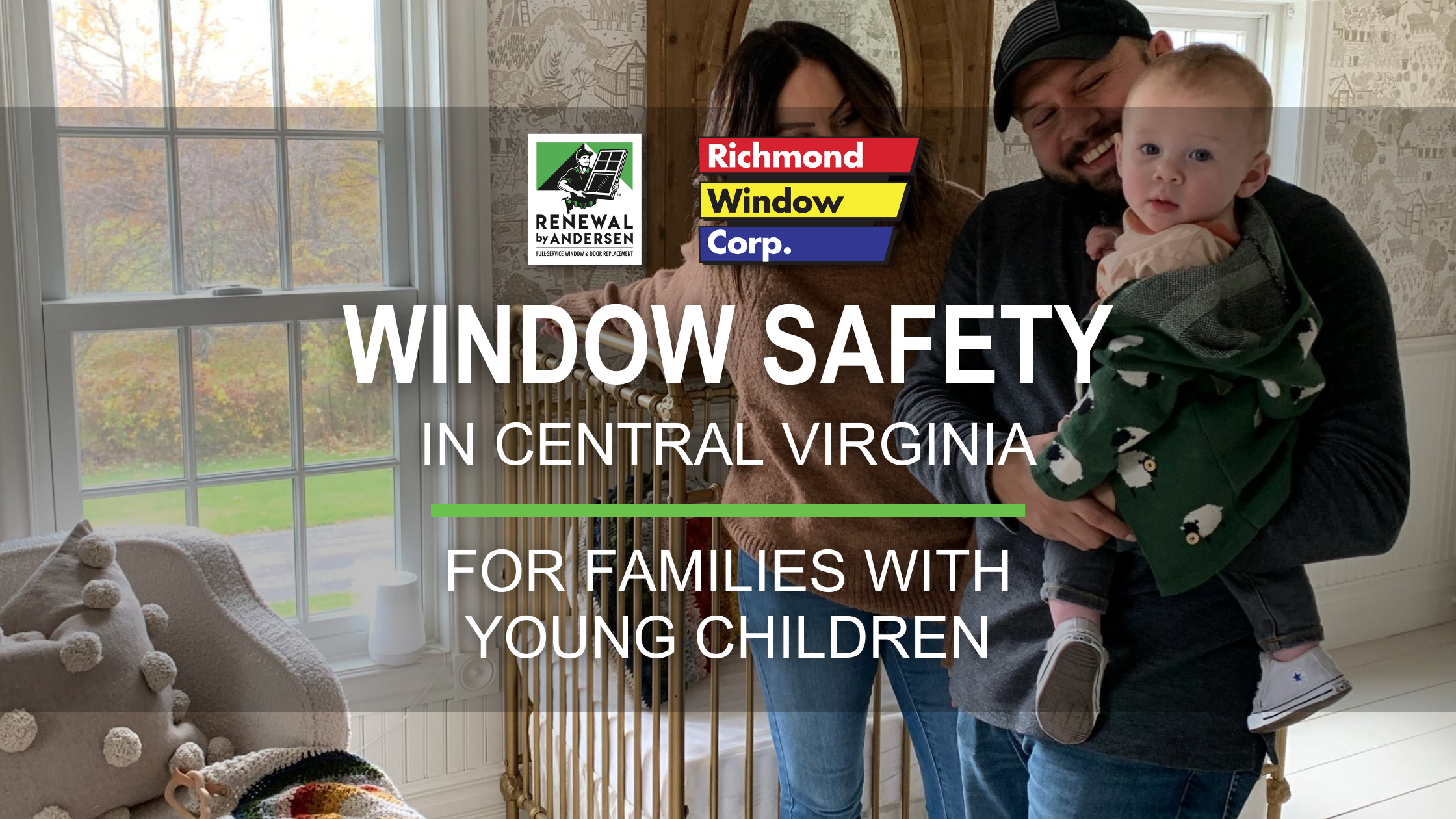 Central Virginia Window Safety for Families with Young Children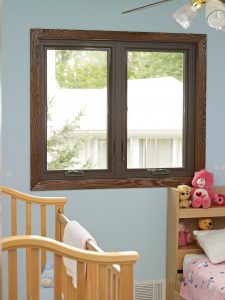 After a long, cold winter, you're probably looking forward to opening the windows in your home to let the fresh spring air in! But an open window is an open invitation for a curious child to investigate and that could spell danger if an adult isn't around to supervise.  The United States Consumer Product Safety Commission lists windows as one of the top five hidden hazards in the home.  Unfortunately, falls from windows are more common than people might think. According to a report by SafeKids Worldwide, an average of eight children age 5 and younger die and more than 3,300 are injured each year from falling out of windows.
The experts at Richmond Window Corp. | Renewal by Andersen of Central Virginia can help with suggestions and conversation-starters around window safety. Here are some helpful dos and don'ts for window safety with your children.
DOS!
Take it From the Top! Close and lock windows and patio doors. Need ventilation in areas were children are playing? Choose upper windows that children can't reach, or open double-hung windows from the top sash.
Decorate With Smarts – Keep furniture, especially in children's bedrooms away from windows. Beds or other low furniture pose a hazard if a curious child climbs up and could potentially fall out of an open window. Make sure blind cords or other strangulation hazards, are out of reach of children, as well.
Play it Safe – The best prevention is supervision: do not leave small children unattended in rooms where window safety is a potential issue. Keep their play in the center of the room and away from open windows, doors, and balconies.
Plant with Care – Consider what's right outside the window when you landscape. Plant shrubs and use soft edging like grass or wood chips beneath windows to potentially less the impact if a fall does occur (or to have an escape in case of an emergency).
Lock it up – Install ASTM-F2090-compliant window opening control devices and guards, which limit how far a window can open (but also have release devices to allow for escape in case of a fire or other emergency).
DON'T'S
Rely on Screens – Insect screens are for keeping bugs out – not for keeping kids in! Do not rely on screens alone to keep children safe from falls – they can easily be pushed out by a curious child.
Over-correct – Doing some home improvements and touch-ups? Do not go overboard with the tool kit! Do not paint, nail, or weatherstrip windows shut (make sure they are operable after your project is complete).
Leave Cords Down – Loose window covering cords pose a strangulation risk of children (and pets). Install only cordless window covering or those with inaccessible cords in homes with young children!
Lose your cool – Do not install window AC units where they block secondary egress. Be Sure to keep at least one window in sleeping and living area that meets code for escape and rescue. Only one window? Consider a portable or wall mount unit?
Forget to Plan – Create a fire/emergency escape plan that includes two exits from every room in your home (door and window) Teach children the plan; be sure to practice during the day and at night, as many home emergencies occur at night.

There is nothing we love more than providing our customers with the home improvement experience of their dreams! Part of that experience is around the safety piece. If
 you are worried your windows are unsafe or have become too tough to open with minimal effort reach out today! We provide a FREE IN-HOME consultation that can start the conversation to newer, safer windows!
Need a Quote?
Fill out the form below and we will be happy to answer any questions you might have.
Fun coloring activity book for young children attached below:
Window-Safety-Week-Kids-Activities
Working in conjunction with the National Safety Council, trade associations and their representatives from the window, door and screen manufacturing industries voluntarily team up to help educate and inform the public of the importance of taking proactive measures to enhance safety in the home. The team focused on safety issues is a joint effort of the membership of the Fenestration & Glazing Industry Alliance (FGIA), the Window & Door Manufacturers Association (WDMA) and the Screen Manufacturers Association (SMA), in cooperation with the National Association of Home Builders (NAHB), to promote safety awareness.
Learn more about Window Safety Week visiting the National Security Council's website: https://www.nsc.org/community-safety/safety-topics/child-safety/window-safety