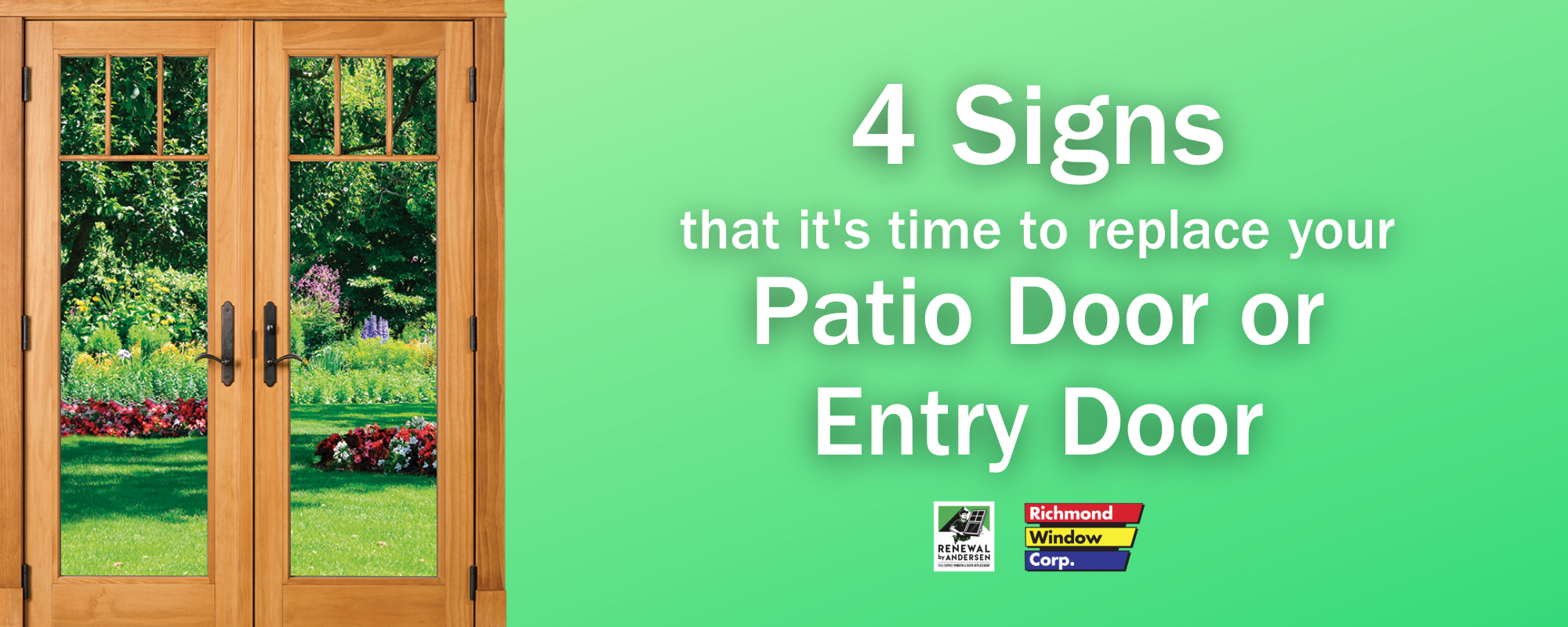 4 Signs that it's time to replace
your Patio or Entry Door
Home improvement projects can be expensive and tough to plan for, but your current hardware could be costing you an arm and a leg in energy bills. It can also be a daunting task to figure out if there is anything wrong with your current door. Luckily, there are some signs you can look for in your doors to see if it may be time to replace them. Our Window and Door experts at Richmond Window have compiled a list of things to be on the lookout for if it is a time for a replacement door!
These are all signs of energy loss caused by your door and a potential that you may need a replacement door:
The door is difficult to open in the Summer
You see gaps in the door during the Winter
The brick on the outside of your door is rotting; this often means water is seeping to your flooring!
Fogged glass in your door
At Richmond Window, we offer a wide range of replacement Patio and Entry Door options. Not only can we help you design a custom Patio and/or Entry Door that looks great, our ProVia and Andersen replacement doors are ENERGY STAR certified!
If you see one or more of these signs in your door and are ready to start your home improvement project in Richmond, Charlottesville, Fredericksburg, and surrounding Central Virginia areas, we are here to help! See all of our Replacement Door Options here: Replacement Doors