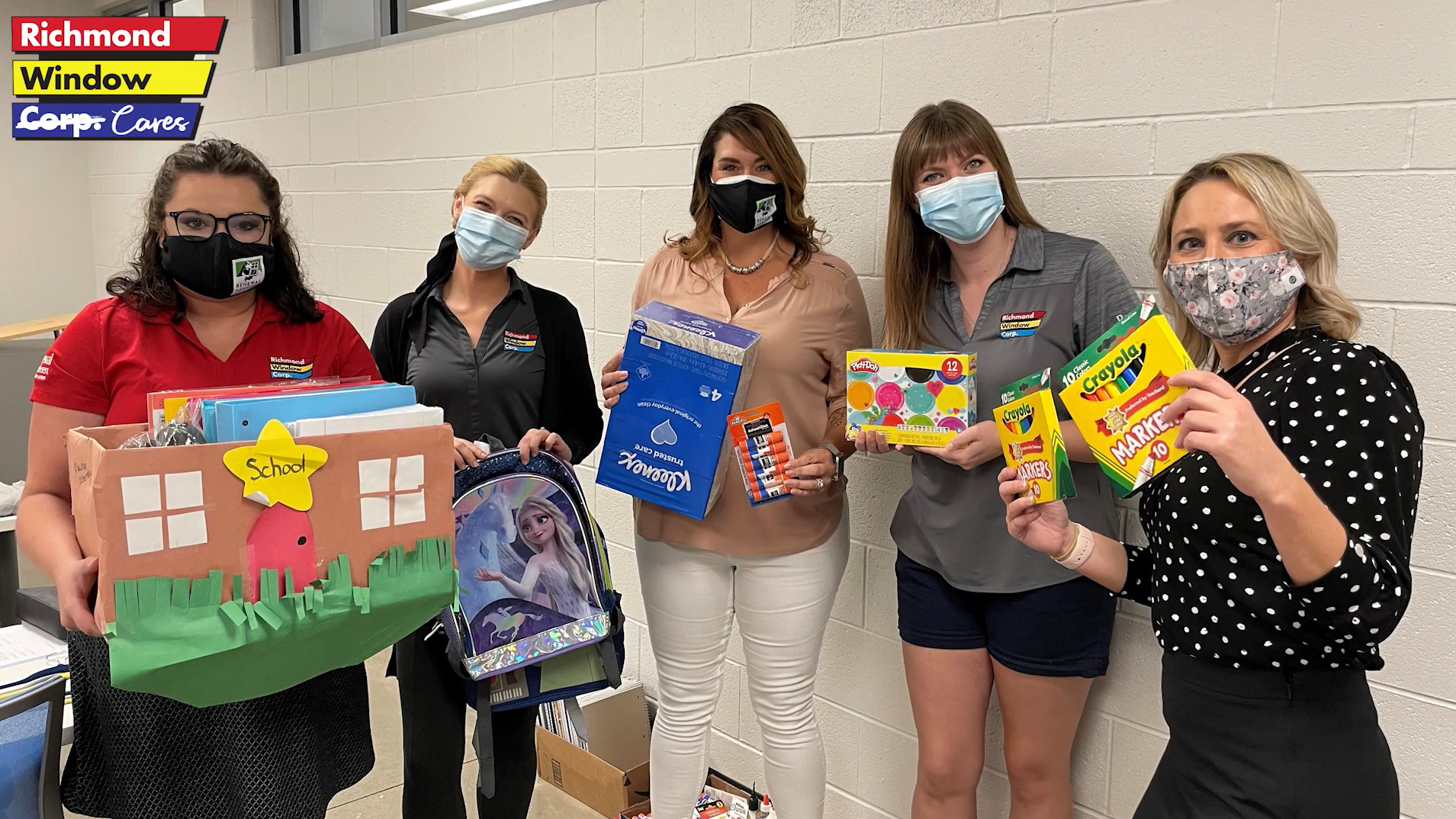 Richmond Window Employees
Donate Over

600 School Supplies

to
Henrico County Elementary Schools
Back to School 2021
Back to School Season is here and we're kicking off the school year on a positive note! The 2021-22 school year is extra special. After all, many children will be going to school five days a week for the first time since March of 2020! Throughout the month of August, our Richmond Window Corporation employees donated school supplies for two local Henrico County Public Schools in our community.  This year, we were proud to partner with both Crestview Elementary School and Holladay Elementary School.
Over 600 total school supplies
Our team at Richmond Window understands that EDUCATION MATTERS to our community. With that, properly resourced learning environments ensure students are equipped to succeed. When our teachers are able to focus on teaching, rather than resourcing, EDUCATION WINS. For this reason, we are proud to support the students in our neighborhoods and wish them great success in the school year ahead!
With this in mind, our entire employee population challenged each other to each donate three school supplies from the list, which set our team's original goal of donating 210 units. Richmond Window Corporation team members blew that goal out of the water. Ultimately, our team collected and donated a total of 620 units between the 2 elementary schools! After collecting the supplies, a few members from our Richmond Window team went to the schools to drop off the donations and meet with the principals. As you can imagine, the schools were more than excited to receive their donations. We are proud to have such a strong team of #DifferenceMakers and great community partners like Crestview and Holladay Elementary Schools.
Want to see the fun for yourself?
Check out this video to see our Richmond Window team collect and deliver 620 school supplies to kids in our local community, Henrico County, Virginia. Additionally, follow us on Facebook and Instagram to see more #RWCares content!
Want to learn more about Richmond Window Corporation? See our About Richmond Window page.