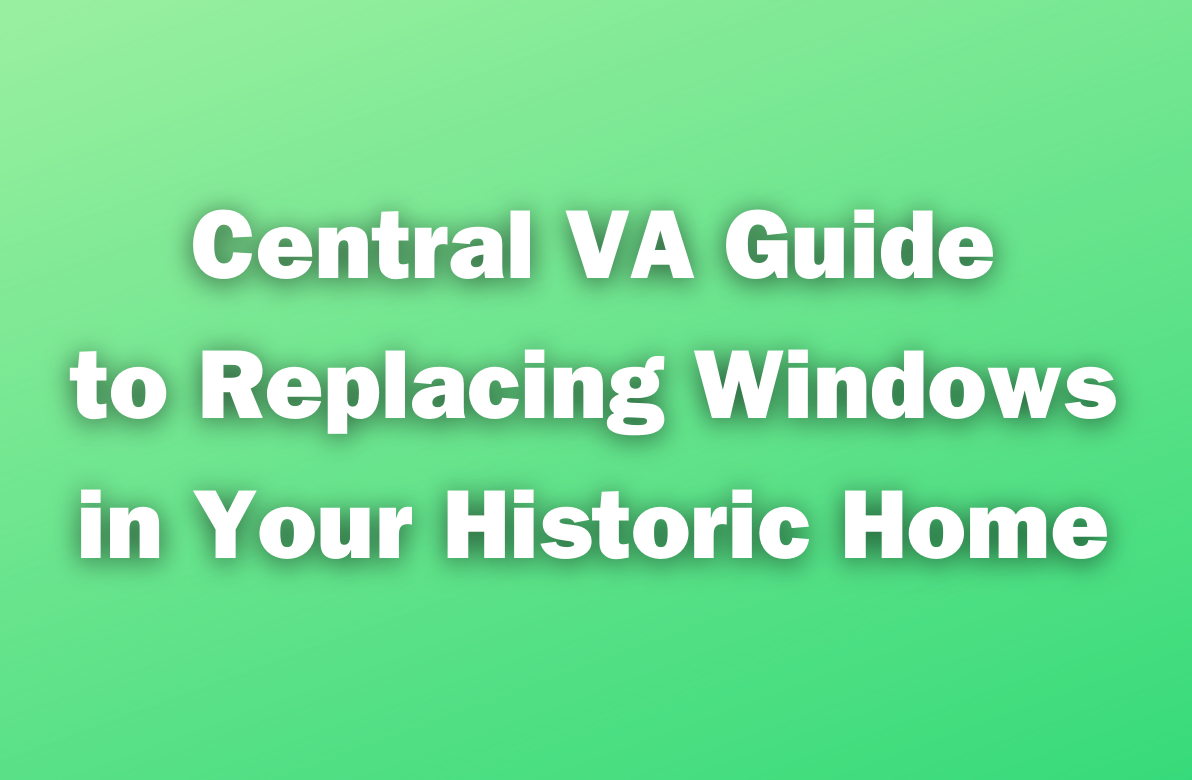 Historic Window Replacement in Central Virginia
Central Virginia is home to many historical residences, including homes in Charlottesville, Fredericksburg, and Richmond. Historic homes offer many rewards to their homeowners. These one-of-a-kind homes bring lovers of architecture and history closer to the past and their community. When it comes to historic window replacement, it's important that you hire trained professionals with experience in historical work and the approvals process with your local historical society. After all, when you purchase a home in a historic district, you are committing to preserving the history, character, and integrity of the home.
Historic homes are unique, and their windows are no exception. Richmond Window offers many options for replacement windows in historic homes.  We have also worked with many Historical Societies in Central Virginia, so we understand how their processes differ and how to navigate approvals. Our goal is to deliver a world-class experience at every stage of your window replacement project.
Balancing your home's historical elements with modern functionality and safety gets easier when working with a custom window manufacturer. Build the perfect Renewal by Andersen© replacement window for your historical house with Richmond Window Corporation.  We offer many options to complement your home's architectural style. Choose your favorite interior and exterior color, shape, size, style, grille pattern, glass, and hardware to make it your own! See all of our options here: Richmond's Best Replacement Windows
Hire the experts in historic window replacement
Our windows truly stand apart from the rest. Renewal by Andersen replacement windows are routinely approved by historic societies across Central Virginia; including Charlottesville, Fredericksburg, and Richmond.  We have worked with every historical society in the area and understand how the process works.  Our Design Consultants go above and beyond in helping you prepare.  You can feel confident in achieving an approval.
Why are Renewal by Andersen windows consistently approved for historic window replacement?
Replacement that doesn't look like Replacement – Renewal by Andersen windows maintain the appearance and character of your historic build while allowing you to gain the energy efficiency of modern technology!
Minimal Disturbance – Renewal by Andersen custom measures and builds every replacement window. This ensures a perfect fit during installation on the first try and minimal disturbance to the existing structure.
See reviews from recent historic window replacement customers with homes from all over Central Virginia including Richmond, Charlottesville, and Fredericksburg, Virginia.  Customer Testimonials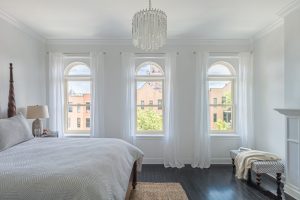 Request A Free Quote
Fill out the form below and we will be happy to answer any questions you might have.